CNN
January 28th, 2016
CNN Debuts "Race for the White House" From Kevin Spacey and Dana Brunetti on Sunday, March 6, at 10PM ET/PT
SEASON TWO PREMIERE OF THE WONDER LIST WITH BILL WEIR PREMIERES SUNDAY MARCH 20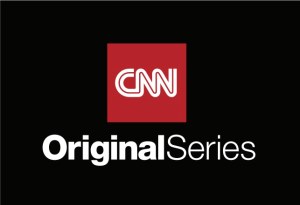 Complementing CNN's robust election coverage, the network will debut Race for the White House, a thrilling six-part CNN Original Series narrated by Academy Award® winner Kevin Spacey on Sunday, March 6, at 10 p.m. ET/PT.  Using rare archival footage, interviews and stylized dramatizations, each hour-long episode tells the story of one iconic campaign for the Presidency of the United States.  From powerful speeches to the dirty tricks and Machiavellian schemes, Race for the White House captures the drama of a high-stakes presidential election and its impact on politics today.  Elections include Lincoln/Douglas, JFK/Nixon, Bush/Dukakis and more.  The series, executive produced by Spacey and Dana Brunetti (House of Cards), will regularly air Sundays at 9 p.m. ET/PT.
Here is a look at Race for the White House —
Season two of the CNN Original Series The Wonder List with Bill Weir will premiere Sunday, March 20, at 10 p.m. ET/PT. In the new season, storyteller Weir continues his worldwide quest to uncover the untold stories of remarkable people, places, cultures, and creatures, at the crossroads of change. Across six hour-long episodes, viewers will be transported to fascinating and breathtaking locations, including the glaciers and fjords of Iceland, the Peruvian ruins of Machu Picchu, the Grand Canyon and Colorado River, stunning Botswana and Namibia in southern Africa, the secretive Himalayan kingdom of Bhutan and to Cuba as it undergoes dramatic transformation.
Here is a sneak peek of the new season of The Wonder List –
Race for the White House is co-produced by Raw and Trigger Street Productions.  The Wonder List with Bill Weir is produced by CNN and filmed by renowned cinematographer Philip Bloom.
About CNN Original Series
The CNN Original Series group develops non-scripted programming for television via commissioned projects, acquisitions and in-house production. Amy Entelis, executive vice president of talent and content development, oversees CNN Original Series and CNN Films for CNN Worldwide.
Press Contacts:
Heather Brown – Race for the White House; 212-275-8428; Heather.Brown@turner.com
Pamela Gomez – The Wonder List with Bill Weir; 212-275-7985; Pamela.Gomez@turner.com