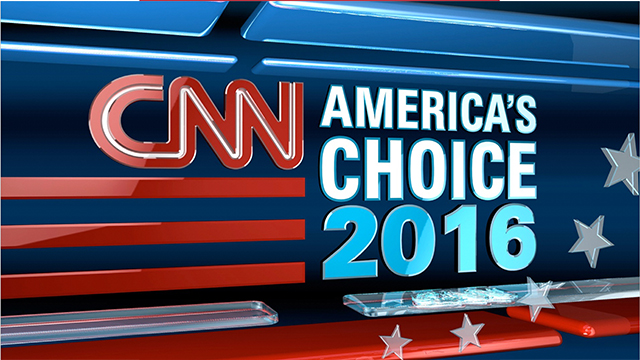 CNN
January 26th, 2016
CNN unveils US Elections partnerships programme for international broadcasters and publishers
CNN International is offering a comprehensive CNN Politics package to international TV and digital publishers that will enhance their coverage of 2016's biggest news event – the US Presidential Elections.
Through CNN International Commercial, publishers around the world can access exclusive CNN content and reporting about the race for the White House, taking in all of the major events, debates and news stories, including:
Daily video packages from CNN's Ryan Nobles and his team on the political news of the day. One of Politico's "50 to Watch" list during the 2012 campaign, Nobles will provide news coverage and analysis of the day's events
Text and picture content from CNN Politics – the #1 political news site, which finished 2015 with 25 million unique visitors in December alone
Elections graphics to provide greater depth to reporting and data visualisation
Live shot opportunities to use CNN facilities and reporters, and access to CNN guests and commentators for live talkback
All of these products and services are available to existing CNN affiliates as well as new linear and digital publisher partners.
"Without doubt, the 2016 elections is lining up to be a truly international event, with foreign policy and the US's global  economic, cultural and diplomatic role at the heart of the debate," said Greg Beitchman, Vice President, Content Sales and Partnerships, CNN International. "CNN has developed this CNN Politics product to give our linear and digital publisher partners the opportunity to utilise our journalism and expertise in telling the story of the elections. Adding our dedicated reporters, multi-media content and the power of the CNN Politics brand will give publishers an edge over the competition."
"The engagement and interest in this election cycle is unprecedented. And CNN Politics has been the number one political news destination since the campaign officially kicked off in March of 2015, outranking all other competitors month after month," said Ed O'Keefe, Vice President, CNNMoney and CNN Politics. "We're using every tool in the toolbox to tell this story in striking and compelling ways and it's resonating with our audience all over the world."
 For more information, please contact:
 Media enquiries – Dan Faulks, Director, Communications – dan.faulks@turner.com / +44 207 693 1362
Product enquiries – Hristo Guertchev, Head of Product for Content Sales and Out of Home – Hristo.guertchev@turner.com / +44 7950 122193
About CNN International
CNN's portfolio of news and information services is available in seven different languages across all major TV, digital and mobile platforms reaching more than 400 million households around the globe. CNN International is the number one international TV news channel according to all major media surveys across Europe, the Middle East and Africa, the Asia Pacific region and Latin America and recently expanded its U.S. presence with its launch on CNNgo. CNN Digital is a leading network for online news, mobile news and social media. Over the years CNN has won multiple prestigious awards around the world for its journalism. CNN has 42 editorial offices and more than 1,100 affiliates worldwide through CNN Newsource. CNN International is part of Turner, a Time Warner company.
ENDS