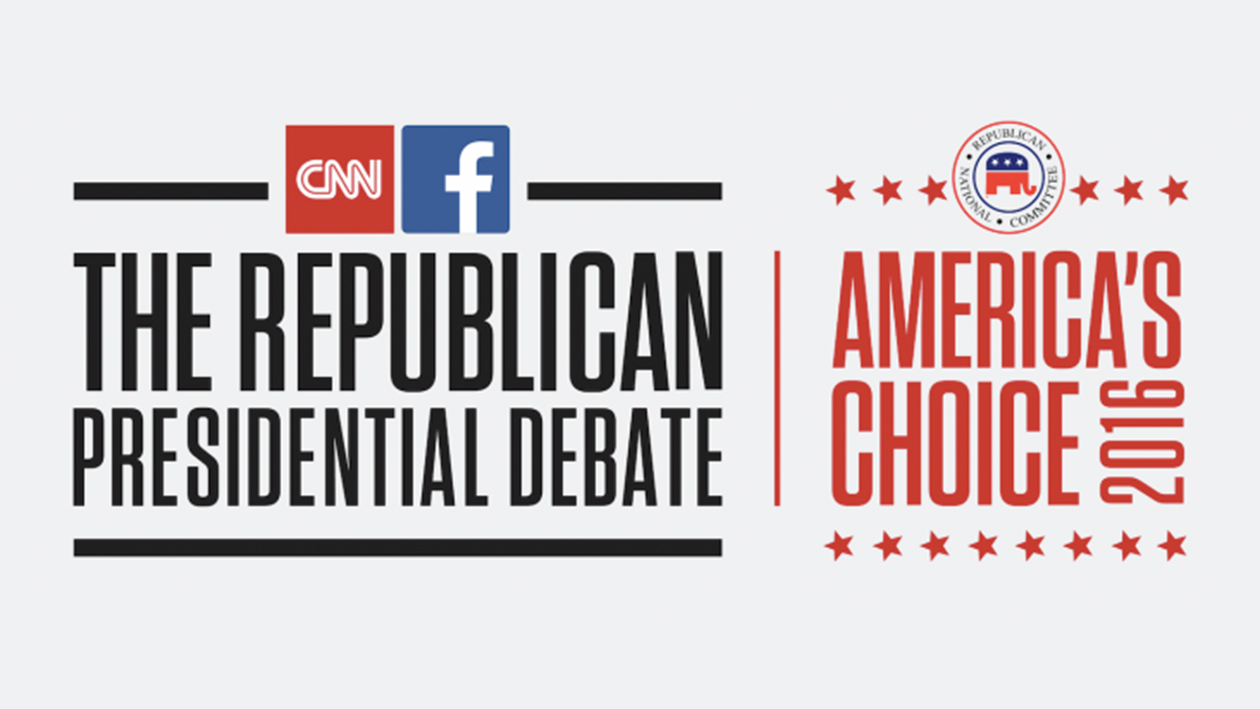 Ratings
December 16th, 2015
CNN DEBATE WAS THIRD MOST WATCHED DEBATE EVER
18 MILLION TUNE-IN FOR CNN REPUBLICAN CANDIDATES' DEBATE ON TELEVISION
Plus 3.1 Million Live Streams
According to Nielsen Fast National ratings data, last night's CNN Facebook Republican candidates' presidential debate moderated by Wolf Blitzer was the third most watched presidential primary debate ever, averaging 18 million total viewers. In the demo 25-54, the debate averaged 5.6 million.  Last night's debate was the second most watched program in CNN's history (after CNN's September GOP debate).
Three of the top four presidential primary debates this election cycle were watched on CNN.  CNN's September GOP  debate (9/16/15) averaged 23.1 million total viewers and the most watched Democratic debate in history (10/13/15) averaged 15.5 million.
Last night's debate ranks as the third largest non-sports cable telecast audience on record. 
The early debate averaged 5.7 million total viewers and 1.4 million in the demo 25-54.
CNN live streamed last night's GOP debate to CNN.com, its mobile apps and connected TVs. CNN earned at least 3.1 million live streams and the event reached peak usage at 9:45 pm ET with 815,000 concurrent streams.  
TOP TEN PRESIDENTIAL PRIMARY DEBATES IN HISTORY
1. Fox News Republican Debate, Cleveland Ohio (8/6/2015)         23,997 million
2. CNN Republican Debate, Reagan Library (9/16/2015)                23,056
3. CNN Republican Debate, Las Vegas (12/15/2015)                     18,039
4. CNN Democratic Debate, Las Vegas (10/13/2015)                      15,459
5. CNBC Republican Debate, Boulder CO (10/28/2015)                 14,005
6. FBN Republican Debate, Milwaukee, WI (11/10/2015)             13,454
7. ABC Democratic Debate, Philadelphia (4/16/2008)                   10,693
8. ABC Democratic Debate, New Hampshire (1/5/2008)                9,362
9. CBS Democratic Debate, Des Moines (11/14/2015)                   8,552
10. CNN Democratic Debate, Los Angeles (1/31/2008)                  8,324
###