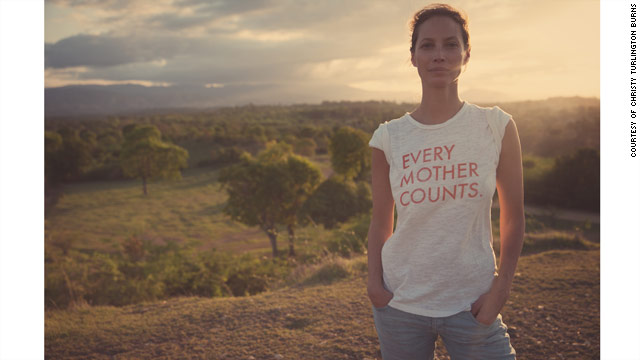 Digital Studios
December 9th, 2015
CNN Digital Studios Premieres Film Series on 'Giving Birth in America'
Today CNN announced that they are rolling out  'Giving Birth in America,' a three-part film series executive-produced by global maternal health advocate and founder of Every Mother Counts, Christy Turlington Burns.  The series examines some of the contributing factors that have made the U.S. the only industrialized country with a consistently rising maternal mortality rate.  The films will publish across CNN's digital platforms today.
Available at www.cnn.com/mothers, each short film follows pregnant women and their healthcare providers in Florida, Montana and New York in the days leading up to delivery. Together, they navigate challenges of race, poverty, chronic illness, overuse of medical interventions and other inequalities that impact maternal health outcomes in America. 
"We are thrilled that CNN recognizes the urgency of this issue and grateful for the opportunity to reach new audiences and inspire others to take action through their platform," said Turlington Burns. "Most maternal deaths in the U.S. are preventable. Together, we can make pregnancy and childbirth safe for every mother, everywhere."
On Friday, December 11, Turlington Burns will publish an opinion piece about the state of maternal health in the U.S., drawing on her own very personal experience.  She will appear on CNN Newsroom with Brooke Baldwin and answer viewer questions during a Facebook chat at 2pm ET.
Rounding out the coverage on maternal health, CNN digital correspondent Kelly Wallace will report on the statistics of giving birth in the U.S., while CNN's Health section will feature stories on birth and parenting.
"'Giving Birth in America' uniquely frames the challenges faced by so many women across the United States, with intimate and beautiful storytelling that will have real impact with CNN's digital audiences," said Chris Berend, VP of Video Development at CNN.
Digital Studios is CNN's premium video brand, dedicated to producing series and specials for digital audiences across areas as diverse as technology, innovation, health, travel and more. 
Every Mother Counts is a non-profit organization dedicated to making pregnancy and childbirth safe for every mother, everywhere. They inform, engage, and mobilize new audiences to take actions and raise funds that support maternal health programs in the U.S. and around the world.
'Giving Birth in America' was produced by Clancy McCarty, cinematography by Jessica Dimmock, edited by Josh Banville, and original music by Richie James Follin.
###