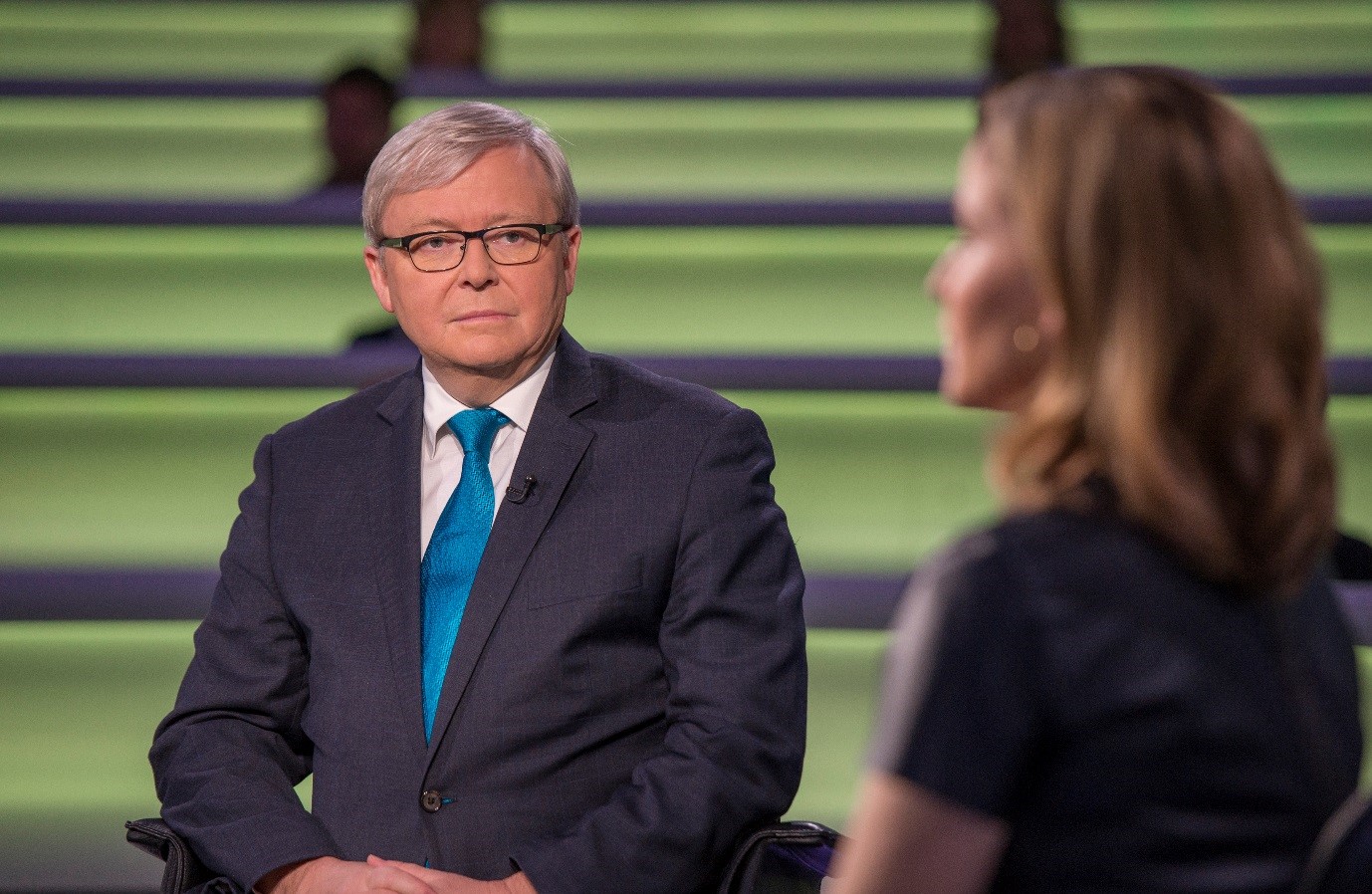 CNN
November 17th, 2015
Preview: CNN International Programme Information Weeks 49 and 50
Two Degrees: CNN Climate Change Debate
Friday 4 December at 1900 GMT/ 2000 CET
Duration: 60 minutes 
President Obama has claimed "no challenge poses a greater threat to future generations". Pope Francis has called it "one of the principle challenges facing humanity in our day".
Climate change dominates the global political agenda, and yet solutions are complex and lack consensus.  Ahead of the 2015 Paris Climate Conference, 'Two Degrees: CNN Climate Change Debate' explores some of the options available to political leaders – and asks an audience of voters what is most palatable to them.  Which solutions find most favour with regular energy users in the UK, and how does this inform the global debate?
Bringing together three thought provoking figures on the subject of climate change, and a representative audience of the British population, CNN's Hala Gorani and Max Foster anchor a discussion with real time interactive voting at the McLaren Thought Leadership Centre.
The debate assesses some of the alternative energy options available to developed world countries, and asks how lifestyles may change accordingly.  Are UK citizens comfortable with the practical realities of renewable energy?  Are higher fuel taxes or constraints on airport expansion political realities they can live with?
Former Australian Prime Minister Kevin Rudd (pictured); Director of The Prince of Wales' Corporate Leaders Group on Climate Change, Sandrine Dixson-Declève; Adviser to Cardinal Vincent Nichols, Father Augusto Zampini Davies all take part in the debate.
CNN Business Traveller
Thursday 10 December at 0930 GMT/ 1030 CET
Friday 11 December at 0430 GMT / 0530 CET
Saturday 12 December at 0530 GMT / 0630 CET and 1630 GMT / 1730 CET
Duration: 30 minutes
In December, 'CNN Business Traveller' decks the halls with a special seasonal episode in the winter wonderland of New York.
Host Richard Quest explores some of the Christmas traditions around the city, kicking off with a backstage pass at the Rockettes' holiday spectacular, before lacing up his ice-skates in Central Park's Wollman Rink (pictured).
'CNN Business Traveller' looks at what has been a success in travel this year, and what has performed less favourably. To get viewers in a festive mood, Quest takes a trip down the decorated windows of 6th Avenue and takes in the holiday atmosphere.
http://edition.cnn.com/SPECIALS/business.traveller
Alpine Edge
'Alpine Edge' airs within World Sport
Friday 27 November at 1230 GMT / 1330 CET
Saturday 28 November at 1700 GMT / 1800 CET
Sunday 29 November at 1700 GMT / 1800 CET
Friday 4 December at 1230 GMT / 1330 CET
Saturday 5 December at 1700 GMT / 1800 CET
Sunday 6 December at 1700 GMT / 1800 CET
Winter sports fans are able to enjoy coverage of some of the world's most exciting events in CNN International's skiing segment, 'Alpine Edge' which starts in November.
'Alpine Edge' reports on the culture, trends, and personalities of the Alpine skiing season, which runs until March 2016.
In the first report of the season, the best skiers on the North American leg of the FIS World Cup are profiled, with host Christina Macfarlane (pictured) in Aspen and Beaver Creek. From Aspen, she interviews golden girl Lindsey Vonn, ahead of her first race of the new season.
When the World Cup returns to Europe, Alpine Edge will cover some of the key events on the calendar, including Kitzbühel, Wengen and St. Moritz.