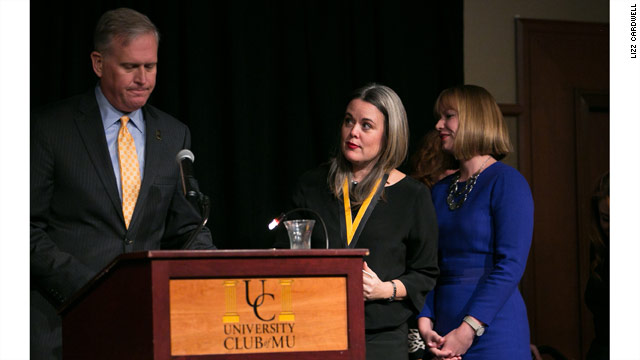 CNN Digital
October 27th, 2015
CNN Digital Awarded Prestigious Missouri Honor Medal
Last night, the Missouri School of Journalism awarded the Missouri Honor Medal for Distinguished Service in Journalism to CNN Digital.
The prestigious award has been given out annually since 1930 to outstanding journalists, advertising and public relations practitioners, business people, institutions and media organizations from around the world.
Previous recipients include CNN'ers Bernard Shaw (1992), Judy Woodruff (1993), Christiane Amanpour (1999) and Ted Turner won on behalf of CNN in 1987. These former recipients join others like Tom Brokaw, Sir Winston Churchill and Gloria Steinem.
Editor-in-chief of CNN Digital, Meredith Artley (alumna, BJ 1995), accepted the award on behalf of CNN Digital.
###