State of the Union
October 26th, 2015
Rubio on Trump's immigration plan: "what he's saying now borders on the absurd… His plan makes no sense."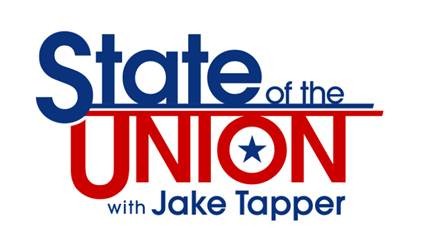 Today, Senator and Republican presidential candidate Marco Rubio (R-FL) sat down with CNN's Jamie Gangel, which aired exclusively on CNN's State of the Union with Jake Tapper
MANDATORY CREDIT: CNN's "State of the Union"
TEXT HIGHLIGHTS
Rubio on Trump's immigration plan: "No, his rhetoric is a little louder but, if you think about where he was six months ago, his position on immigration six months ago was nothing like what he's saying now.  And even what he's saying now borders on the absurd.  He's going to deport all these people and then he's going to allow back in the ones that are good.  His plan makes no sense."
Rubio on why he has missed Senate votes: "Well, everyone needs to run their own campaign.  I can tell you that in the history of presidential politics, people have when they've been running for politics in the Senate, they've missed votes.  And I'm not missing votes 'cause I'm on vacation…. Well, actually this is lower than what other people have missed.  And here's the other point I would make. I'm running for President so that the votes they take in the Senate are actually meaningful again.  A lot of these votes won't mean anything.  They're not going to pass and, even if they did, the President would veto it. "
Rubio on on Hillary Clinton: "Well, she'll be the Democratic nominee, someone who comes from a political dynasty and that, in and of itself, is going to bring fundraising capabilities and so forth.  People may think she had a good week.  I think this is the week it was proven that she lied about Benghazi."

FULL TRANSCRIPT
THIS IS A RUSH FDCH TRANSCRIPT. THIS COPY MAY NOT BE IN ITS FINAL FORM AND MAY BE UPDATED.
JAMIE GANGEL, SPECIAL CORRESPONDENT, CNN:  So let's start with the Republican frontrunner, Mr. Trump.  We're here in South Carolina, but he was in your home town last night and he has 28 percent in your home state of Florida, you have 14. Why aren't you winning in your home state?
SEN. MARCO RUBIO (R-FL), GOP PRESIDENTIAL CANDIDATE:  I, I, don't — if you start paying attention to these polls in October, I mean, you'll go crazy.  I've been up, I've been down.
GANGEL:  But you're the sitting senator in Florida.
RUBIO:  Yeah, it's a very unusual year and I think part of it is that people are really angry about the direction of our country//
GANGEL:  Last night at the Trump event there were protesters on immigration…
RUBIO:  Right.
GANGEL:  …that had to come out.  And at the end Trump said, I'm going to win with Hispanics, I love the Hispanics.  What do you think when you hear him say things like that?
RUBIO:  It just, I mean it's Donald being Donald.  I mean that's what it is.
GANGEL:  He is the frontrunner, though, and he hits you and Carson over and over again.  He says you're weak on immigration.  Is he more in tune with the Republican party on this issue than you are?
RUBIO:  No, his rhetoric is a little louder but, if you think about where he was six months ago, his position on immigration six months ago was nothing like what he's saying now.  And even what he's saying now borders on the absurd.  He's going to deport all these people and then he's going to allow back in the ones that are good.  His plan makes no sense.
GANGEL:  Jeb Bush says Donald Trump has dangerous views on national security and he has grave doubts about him as Commander in Chief.  Are you comfortable with the idea of Donald Trump with his finger on the button?
RUBIO:  Well, I wouldn't term it that way.  I would say that ultimately the next President of the United States, on their first day in office, must understand the threats that face this country and must have shown good judgment about what to do about those issues.
GANGEL:  Are you comfortable…?
RUBIO:  Well, I'm not, the truth is, as I said in the debates last time on CNN, I don't believe that at up to this point in the campaign he has clearly outlined a, a deep understanding of the issues before this country in a serious way.  And obviously he has time to change that.
GANGEL:  So right now he's not ready to be Commander in Chief?
RUBIO:  To this point in the campaign, he has not proven an understanding of these issues or the preparation necessary to be the Commander in Chief of the most powerful military force in the world.
GANGEL:  If he's the nominee, would you enthusiastically support him?
RUBIO:  Well, I'm going to support the Republican nominee, and I'm comfortable that it's not going to be Donald Trump, and I'm increasingly confident that it's going to be me.  And so I feel good answering that question.
GANGEL:  Do you think there needs to be a stop Trump movement?
RUBIO:  No, I think we should have a Republican primary.  And I think that candidates should go out and they should tell people who they are and what they're for, and the voters are going to decide.
GANGEL:  Marco Rubio criticism over and over again that you keep missing votes on the Senate floor, forty-three percent of the votes.  I know you say you're campaigning for President, but Bernie Sanders, Rand Paul, they've missed fewer than 10 votes, you're up at 59 or 60.
RUBIO:  Well, everyone needs to run their own campaign.  I can tell you that in the history of presidential politics, people have when they've been running for politics in the Senate, they've missed votes.  And I'm not missing votes 'cause I'm on vacation.
GANGEL:  This many votes?
RUBIO:  Well, actually this is lower than what other people have missed.  And here's the other point I would make. I'm running for President so that the votes they take in the Senate are actually meaningful again.  A lot of these votes won't mean anything.  They're not going to pass and, even if they did, the President would veto it.  We can…
GANGEL:  The other day, though, you got up on the Senate floor and you said federal workers who don't show up should be fired.
RUBIO:  That's not what I said.
GANGEL:  What did you say?
RUBIO:  I said federal workers that aren't doing their jobs, that are not performing at their jobs, should be able to be fired, to be held accountable for not performing.
GANGEL:  OK, so someone might say you're not showing up, you're not doing your job by voting.
RUBIO:  Not true, not true.
GANGEL:  You don't think you're in a glass house?
RUBIO:  Because voting is not the only part of the Senate job.  I mean the most important thing a Senator does is constituent service.  We're still involved in looking out for Florida's issues.
GANGEL:  Senate votes aren't important…
RUBIO:  Of course, they're important.
GANGEL:  …intelligence committee hearings aren't important?
RUBIO:  We do all the intelligence briefings.  I was just there this Tuesday.  I got fully briefed and caught up on everything that's happening in the world.
GANGEL:  Hillary, Hillary Clinton has had a pretty good two weeks.  She had Saturday Night Live, she did well in the debates, she went through 11 hours of the hearings.  If it is a face off Marco Rubio – Hillary Clinton, how formidable is she?
RUBIO:  Well, she'll be the Democratic nominee, someone who comes from a political dynasty and that, in and of itself, is going to bring fundraising capabilities and so forth.  People may think she had a good week.  I think this is the week it was proven that she lied about Benghazi.
GANGEL:  So here's the good news for Marco Rubio.  You are on the rise.  The betting folks say you are now the most likely person to win the Republican nominee over Jeb Bush.  Democrats say you are formidable, that they are scared of you.  // So why is it taking you so long to get traction?
RUBIO:  Well, first of all, none of those things matter.  That's just campaign talk.  It like politics today is covered almost like sports.  And so you watch these teams, they have a really good game, they're the top team in the world.  The next week they have a bad game, it's disaster.  That's not the way campaigns work.
GANGEL:  Well, when the Democrats say that they're scared of you and you're formidable….
RUBIO:  That, again, look, I…
GANGEL:  …you don't believe that?
RUBIO:  No, it's — I don't believe any of these things back and forth.  This is a campaign about the future of America, it's not a college football game.  And we need to take it seriously because the very direction of our country for the next 50 or 100 years is at stake in 2016.
###END INTERVIEW###