CNN International
September 21st, 2015
International Correspondent Clarissa Ward Joins CNN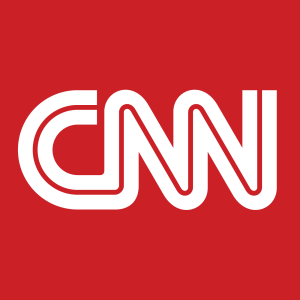 Clarissa Ward, one of the world's most widely respected journalists, is joining CNN as a senior international correspondent.  She will be based in London and will report for all of CNN's platforms, including CNN, CNN International and CNN's digital platforms. The announcement was made today by CNN Worldwide President Jeff Zucker.
An award-winning foreign correspondent, Ward comes to CNN from CBS, where she reported for all of that network's programs, including 60 Minutes and the CBS Evening News.  She has covered every major international news story of the last eight years, reporting most recently from Syria, Yemen, Iraq and Afghanistan.  She has also reported extensively on the revolution in Ukraine, the Russian incursion into Georgia and the 2011 earthquake and tsunami in Japan. Her first-hand reporting of Syria's civil war earned her a Peabody, DuPont, two Emmys and an Edward R Murrow Award in 2015 for her international reporting.
"CNN has the best team of international reporters of any news organization in the world. By far. And, today, we got even stronger," Zucker said. "Clarissa Ward is an exceptional correspondent, a reporter and storyteller who has covered the world's toughest assignments. She is unique in her field. I am absolutely thrilled that she will join our exceptional team to bring home the most important stories of our time."
"When CNN 'goes there' to the tough, important stories, we have often come across Clarissa.  We have been so impressed by her passion, knowledge and her exceptional reporting.  She is outstanding, and the perfect addition to a truly remarkable group of international correspondents," said Tony Maddox, EVP and managing director, CNN International.
Said Ward, "CNN is, simply put, the most important name in news. No other organization has the same scope and depth and recognition across the world. And no other organization devotes the same amount of resources and air time to the most important international stories of our time.  I'm so excited to be joining such a fantastic team of journalists for this incredible opportunity."
Prior to joining CBS News in 2011, Ward was an ABC News correspondent based in Beijing and Moscow and a correspondent for Fox News, where she reported from Beirut and Baghdad.  She graduated from Yale University and speaks six languages.  Ward is also the recipient of an honorary doctor of letters degree from Middlebury college.
###