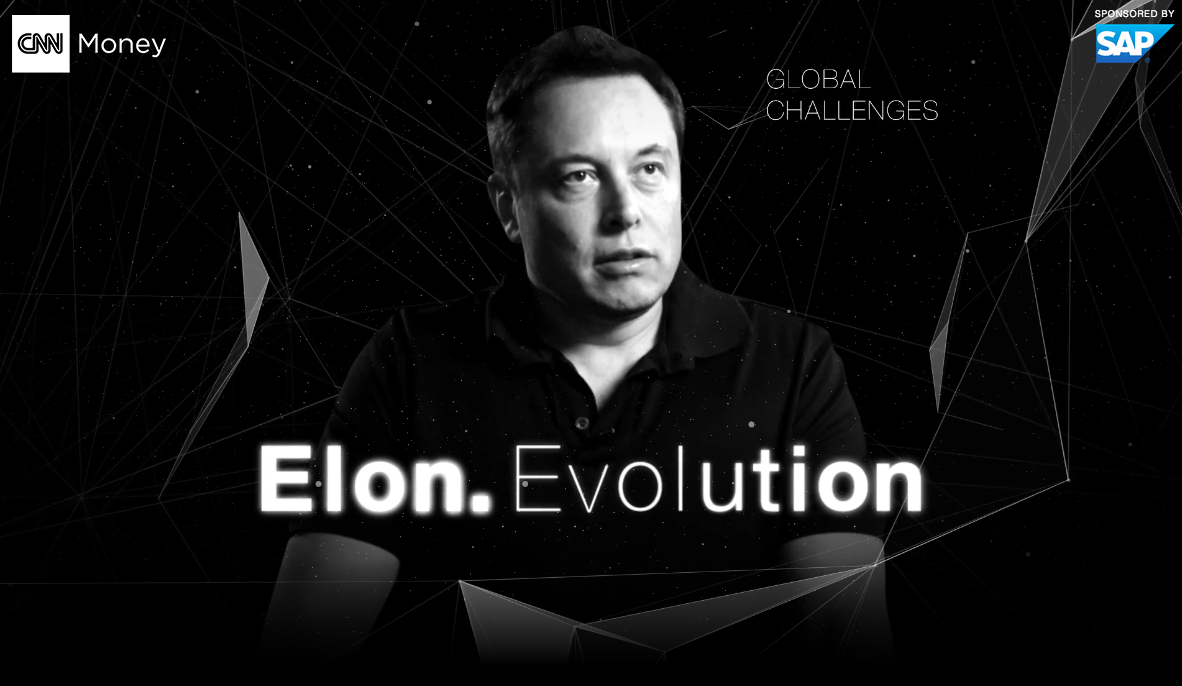 Digital Studios
September 14th, 2015
CNNMoney Presents: Elon. Evolution
Elon Musk is the man of the future. He makes cars that don't require gasoline and rocket ships that will carry humans to space. But he can't solve all of humanities challenges. We found the companies that can.
A visionary sat down exclusively with CNN's Rachel Crane and outlined the biggest challenges facing our planet: from transportation to affordable sustainable energy to inconsistent demographics and population and artificial intelligence superseding human intelligence, evolution is defined by the difference between the present and the past. And CNNMoney found the companies leading the charge. 
In Elon. Evolution, an original series exclusively brought to you by SAP, you'll meet the innovators developing the technology to enable highways to wirelessly charge your car, the scientists working to solve world hunger, researchers who are in the process of turning ocean water into drinking water and the supercomputers that scare even Musk himself.