Morning Express with Robin Meade
September 1st, 2015
HLN Is The Only Cable News Net Up Double-Digits In Total Day
HLN BEATS MSNBC IN TOTAL DAY FOR 15 STRAIGHT MONTHS
"MORNING EXPRESS WITH ROBIN MEADE" RANKS AS THE #2 CABLE MORNING NEWS PROGRAM IN AUGUST AND 2015 TO-DATE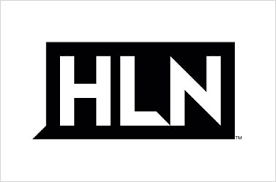 HLN 
HLN is up in Total Day August 2015 vs. August 2014, experiencing the 

only double-digit growth among cable news nets

 in P25-54 (+10%) (123k vs. 112k).  The net is also up +13% in P18-49 (102k vs. 90k);

HLN 

beat MSNBC for 15 straight months

 in August in Total Day by +34% in P25-54 and +50% in P18-49; the longest winning streak in more than 16 years among P25-54;

HLN ranks 

#1 across cable news

 in Weekend Total Day in P18-49 (118k), outperforming FNC by +19% and MSNBC by +28%.
 MORNING EXPRESS WITH ROBIN MEADE
"Morning Express with Robin Meade" (MXP) 

ranks as the #2 cable morning news show in August and 2015 year-to-date

 among P25-54 & 18-49.  In August, MXP is up +14% and +23% vs. year ago respectively, scoring its highest P25-54 delivery since January 2015;

MXP continues to 

beat MSNBC's "Morning Joe" for the 16th consecutive month

 (6-9 a ET) by +31% in P25-54 (127k vs. 97k).  MXP also takes Joe by +74% in P18-49 (106k vs. 61k);

 WEEKEND EXPRESS WITH LYNN SMITH
"Weekend Express with Lynn Smith" 

ranks #1 

on Sundays @ 7 am in P25-54 (148k) among cable news nets.
 THE DAILY SHARE
"The Daily Share" (M-F, noon – 1 p.m. ET), HLN's first dayside series under the new brand, is 

outpacing MSNBC 

by +24% in P25-54 and +67% in P18-49 launch-to-date (1/13/15-8/28/15);  In addition, vs. the same time period a year ago, TDS is 

up +10%

 in its key P18-49 demo.
 ###