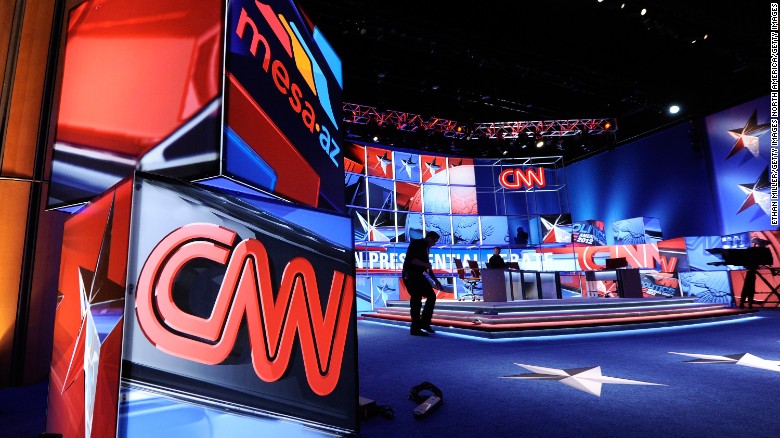 CNN Politics Press Releases
August 6th, 2015
CNN to Host First Democratic Primary Debate of 2016 Presidential Race
Debate Represents Significant Addition to the Networks' Extensive Coverage Plans for Upcoming Election
CNN and the Democratic National Committee announced Thursday that CNN will host the first Democratic presidential debate on October 13, 2015. The debate will feature candidates for the Democratic nomination for President and will take place in Nevada, with exact location details to be released in the coming days.
CNN will serve as the exclusive national broadcaster of the debate and a CNN anchor will moderate. In addition to live prime-time airing on CNN, CNNgo, CNN Español and CNN International; Westwood One News will be the exclusive radio broadcaster for the debate.
CNN's first Republican candidates' debate airs Wednesday, September 16th from the Ronald Reagan Presidential Library in Simi Valley, California.
About CNN
CNN Worldwide is a portfolio of two dozen news and information services across cable, satellite, radio, wireless devices and the Internet in more than 200 countries and territories worldwide. Domestically, CNN reaches more individuals on television, the web and mobile devices than any other cable TV news organization in the United States; internationally, CNN is the most widely distributed news channel reaching more than 271 million households abroad; and CNN Digital is a top network for online news, mobile news and social media. Additionally, CNN Newsource is the world's most extensively utilized news service partnering with hundreds of local and international news organizations around the world. CNN is division of Turner Broadcasting System, Inc., a Time Warner Company.
-30-