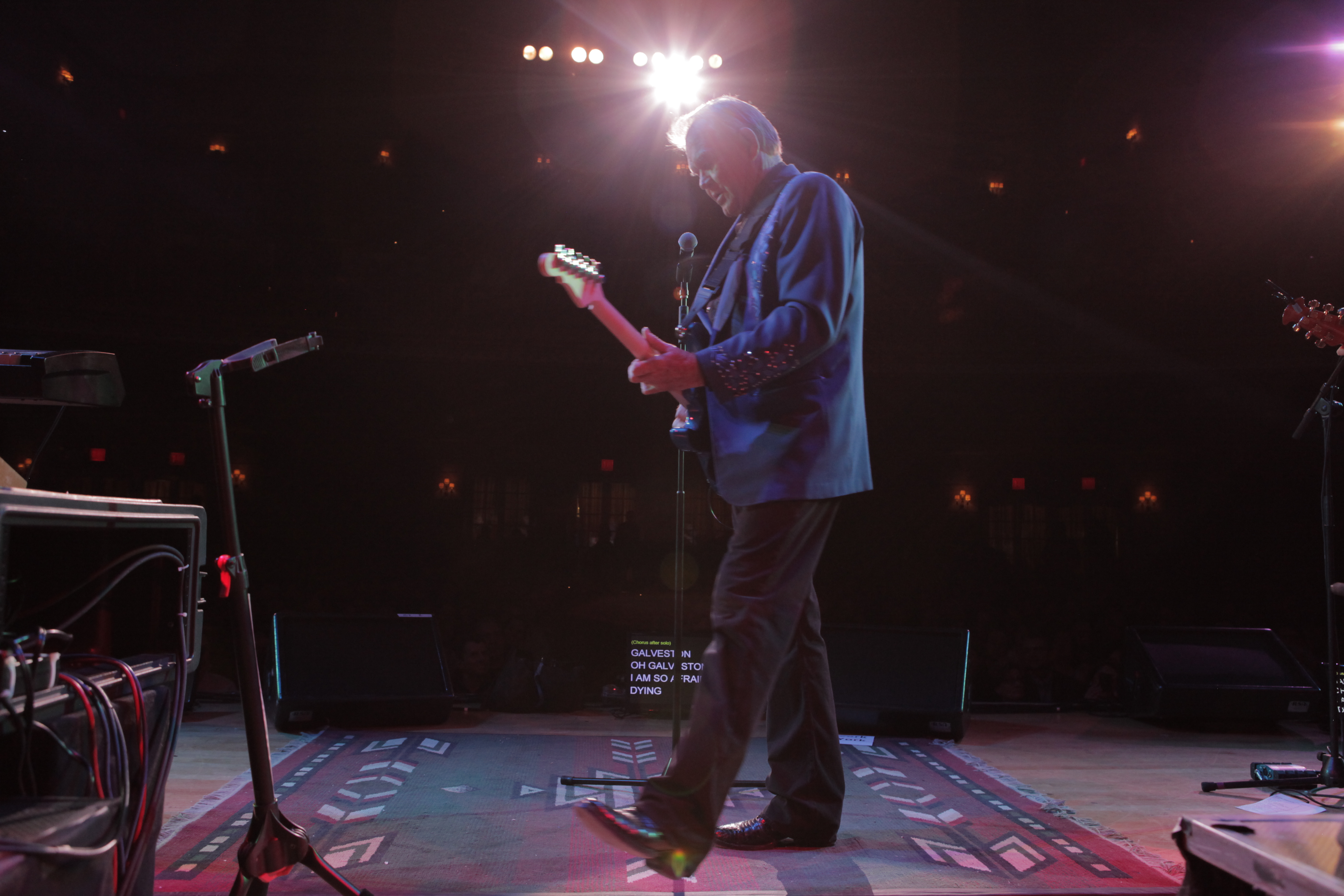 CNN Films Presents
July 2nd, 2015
Two Encores for #GlenCampbell …I'll Be Me Repeats Friday at 9pETon HLN and Saturday at 9pET on CNN
HLN and CNN will encore the moving and inspirational film, GLEN CAMPBELL…I'll Be Me.
Directed by James Keach and produced by Trevor Albert and James Keach, the film explores five-time Grammy-award winner Glen Campbell's brave decision with his family to go public with his Alzheimer's disease in 2011 and launch a final, farewell tour for his fans. Together with his wife Kim, daughter Ashley, sons, Cal and Shannon, friends, band, colleagues, and beloved fans – and his love for music, Glen Campbell's last tour expanded from an originally planned five-week goodbye, to 151 spectacular sold-out shows over 18 months.
Campbell invited the filmmakers to follow his very personal journey to raise awareness for Alzheimer's, highlight the need for understanding and compassion for caregivers of people suffering with the disease, and raise funds for research to find the cure.  Reflections on Campbell's career and new mission are offered by artists including Bruce Springsteen, Steve Martin, Taylor Swift, Keith Urban, Brad Paisley, Sheryl Crow, Vince Gill, and cameos by House Speaker John Boehner (R-OH), Minority Leader Nancy Pelosi (D-CA), Dr. Francis Collins, director of the National Institutes of Health, former President Bill Clinton, and many others.
Glen Campbell… I'll Be Me on Friday, July 3, at 9:00pm Eastern on HLN. The film will encore again on CNN on Saturday, July 4 at 9:00pm Eastern.
###