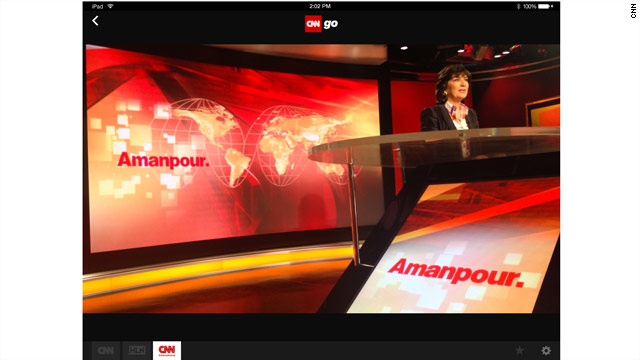 CNNgo
June 29th, 2015
CNNgo Adds CNNi Live Stream
CNN announced today an update to CNNgo, which will allow users to watch CNN International's live stream on CNN.com and through CNN's iPad app.  This will bring CNNi's streaming footprint in the U.S. to more than 86 million households via TV Everywhere.
"This is a significant milestone for CNN," said Alex Wellen, CNN's Chief Product Officer.  "With the availability of CNNi TV on CNNgo, tens of millions of new viewers will gain access to our compelling international news coverage, overnight. Never before has the network had such a massive reach in the US."
By bringing shows like Amanpour., Quest Means Business, Connect the World and International Desk to CNNgo, U.S. viewers will have the full range of CNN's worldwide programming right at their fingertips.
"With our global presence, we are pleased we can deliver CNN International live breaking news, programs and analysis on CNNgo," said Tony Maddox, Executive Vice President and Managing Director of CNN International.
CNNgo is a next-generation product that gives viewers unprecedented control over their TV news experience through TV Everywhere.  It is available in the U.S. on CNN.com, the CNN App for iPad and on Apple TV.
CNN International's presence on the U.S. CNNgo platform is ahead of an international roll-out of the platform, which will begin in the next 12 months.
About TV Everywhere
CNN Worldwide was the first U.S. news organization to stream its full CNN and HLN networks online and on Apple devices in real-time, including commercials. CNN's TV Everywhere option is available in more than 86 million homes and with more than 320 distribution partners.  In 2014, 13.2 million hours of CNN TV content were consumed via the TVE platform.  (Source: Adobe, Bango 2014)
 ###