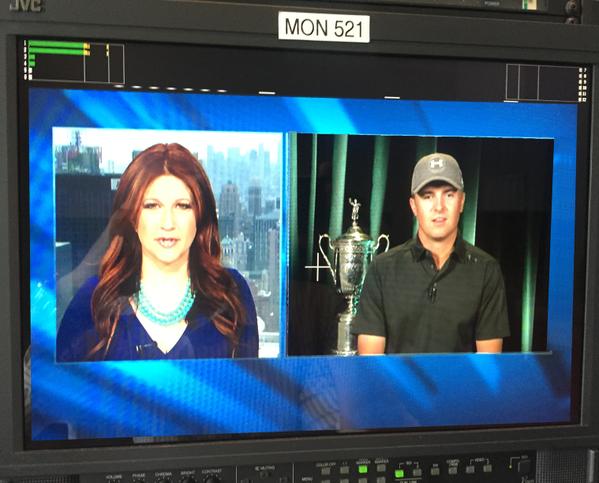 CNN
June 24th, 2015
Rachel Nichols Talks to Jordan Spieth About US Open and Masters Wins
In an interview with CNN Sports Anchor Rachel Nichols, Jordan Spieth talks about what it was like to bring home the U.S. Open trophy to his Master's Green Jacket.
"That was a really cool moment for me. You know, so much hard work for our team that went into both of those and to kind of have them both in my possession at once really put it all in perspective for me. And I had some goosebumps. It was awesome," Spieth said. 
Spieth, the youngest person to win the U.S. Open since Bobby Jones in 1923, talks with Nichols in more detail about Sunday's win and also looks ahead to St. Andrews and the possibility of making history by winning the Grand Slam.
"I think it's more of a conversation if I can get three of them first. Winning two majors in your life is hard enough let alone winning the next two after winning two. I mean it's just something that's crazy to think about even though the questions are asked. But for me, it's how can I focus on the Open championship."