CNN Original Series
May 13th, 2015
CNN Adds Two Exciting Series To Successful Slate of Original Series
Declassified and The Eighties to Launch in 2016
 Net also Picks Up a Second Season of The Wonder List with Bill Weir and Third Season of This is Life with Lisa Ling
 2015-2016 Original Series Line-up includes Kevin Spacey, Anthony Bourdain, Lisa Ling, Morgan Spurlock and Mike Rowe Among Others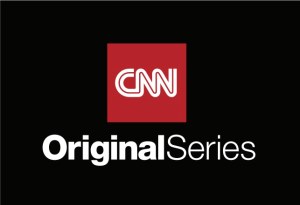 CNN announced today two new Original Series, adding to its successful portfolio of high-quality, non-scripted programming in 2016.  
Declassified (All3Media America), an eight-part series, delves into true stories of America's covert operations around the world.  Hosted by former U.S. Congressman Mike Rogers, also the former chairman of the House Intelligence Committee, each episode features a newly declassified mission told firsthand by the agents who lived it, while getting unprecedented access to the riveting and secret world of espionage.  Eli Holzman, Aaron Saidman, Stephen Lambert and Mike Rogers serve as executive producers on the series.
Also in 2016, The Eighties follows in the footsteps of the critically-acclaimed series The Sixties and The Seventies (premiering in June).  From the multiple EMMY® Award-winning producers Tom Hanks and Gary Goetzman, in association with HBO and EMMY® Award-winning producer Mark Herzog, each hour-long episode explores the individuals and events that shaped the decade.
The network has also picked up a second season of The Wonder List with Bill Weir (CNN) and a third season of This Is Life with Lisa Ling (part2pictures) for 2016.
These series join previously announced CNN originals launching in 2016:  Race For the White House (Raw/Trigger Street Productions), narrated by Kevin Spacey and executive produced by Spacey and Dana Brunetti, which examines the most dramatic and compelling presidential campaigns in history; in addition to Believer (Whalerock Industries), a spiritual adventure series hosted by New York Times bestselling author Reza Aslan, and United Shades of America (All3Media), which follows comedian W. Kamau Bell around the country in a thought-provoking, serious and humorous look at diverse cultures.
In just three years, CNN has acquired or produced more than 200 hours of Original Series programming.  The 2015-2016 slate will feature new seasons of returning series, including the Peabody and EMMY® Award-winning hit Anthony Bourdain Parts Unknown (ZPZ Productions), along with This Is Life with Lisa Ling (part2pictures), Morgan Spurlock Inside Man (Warrior Poets), The Seventies (Playtone/Herzog & Company), Mike Rowe's Somebody's Gotta Do It (Pilgrim Studios), The Hunt with John Walsh (ZPZ Productions), and Death Row Stories (Jigsaw/Sundance Productions). High Profits (Bat Bridge Entertainment), an eight-part docu-series about a young Colorado couple looking to franchise recreational marijuana, is currently airing on CNN.
About CNN Original Series
The CNN Original Series group develops non-scripted programming for television via commissioned projects, acquisitions and in-house production. Amy Entelis, executive vice president of talent and content development, oversees CNN Original Series and CNN Films for CNN Worldwide. Vinnie Malhotra, senior vice president of development and acquisitions, works directly with filmmakers and producers to develop original projects for CNN Original Series and CNN Films.
###
Press Contacts:
Barbara Levin; 212-275-8152; Barbara.Levin@turner.com
Heather Brown; 212-275-8428; Heather.Brown@turner.com