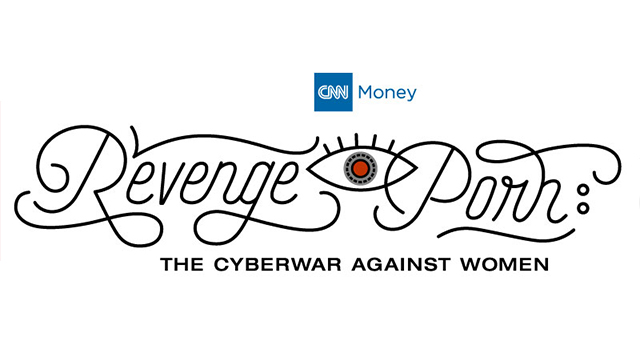 CNNMoney
April 27th, 2015
CNNMoney Presents: Revenge Porn – The Cyberwar Against Women
In a five-part digital series, CNNMoney's Tech Reporter Laurie Segall uncovers a disturbing internet trend: the rise of revenge porn.
Revenge Porn is non-consensual pornography: everything from photos hacked from an unknowing victim's computer, to an intimate video taken by a couple and then made public after the breakup. The private material is uploaded onto the dark web, bartered or traded for Bitcoin, and then sometimes used to blackmail victims for more explicit photos. Even more disturbing: the law, and technology itself, are way behind the curve. Once the photos are posted, it's nearly impossible to stop their spread.
Segall's in-depth study includes interviews with a victim who had to copyright her own body to get images taken down, a crusading mother who's become the 'Erin Brockovitch' of revenge porn, and a hacker who explains why he ruined so many women's lives.