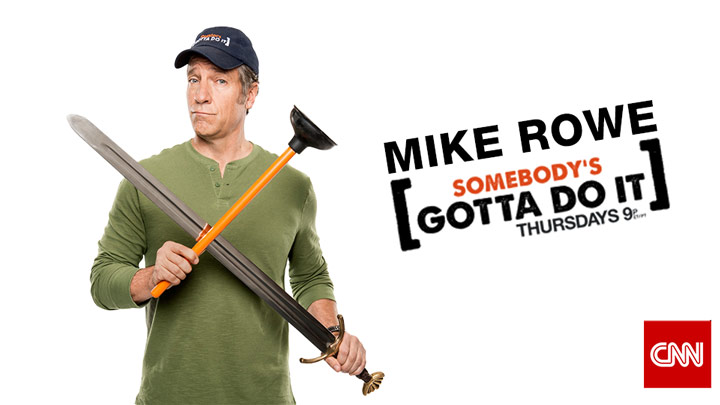 CNN Original Series
April 10th, 2015
CNN ORIGINAL SERIES MIKE ROWE'S SOMEBODY'S GOTTA DO IT HAS STRONG RATINGS DEBUT LAST NIGHT
SGDI is Up by Triple-Digits vs. Prior Four Thursdays and is the Only Cable News Program to Grow vs. Last Year at 9pm
According to Nielsen Fast National Data, CNN Original Series Mike Rowe's Somebody's Gotta Do It season 2 premiere had a strong ratings performance last night at 9pm, delivering 316k among adult 25-54 viewers.  CNN nearly tied Fox news for the top spot in the demo 25-54 rating, registering only 1k behind (316k vs. 317k).  MSNBC trailed CNN by 93% with 164k.
Compared to the prior four Thursdays, CNN was up the most across cable news, increasing by triple digits (+109%) in the key demo (316k vs. 151k),  Fox News was down -28% (317k vs. 442k) and MSNBC was up +30% (164k vs. 126k). And versus a year ago, CNN is the only cable news network to grow at 9pm (excluding HLN) – increasing+84% (316k vs. 172k), Fox News declined -11% (317k vs. 358k) and MSNBC was down -25% (164k vs. 219k).
In overall primetime last night (8-11pm), CNN averaged 253k viewers among 25-54, ahead of MSNBC's 125k by 102%.  Fox News had 329k.
###