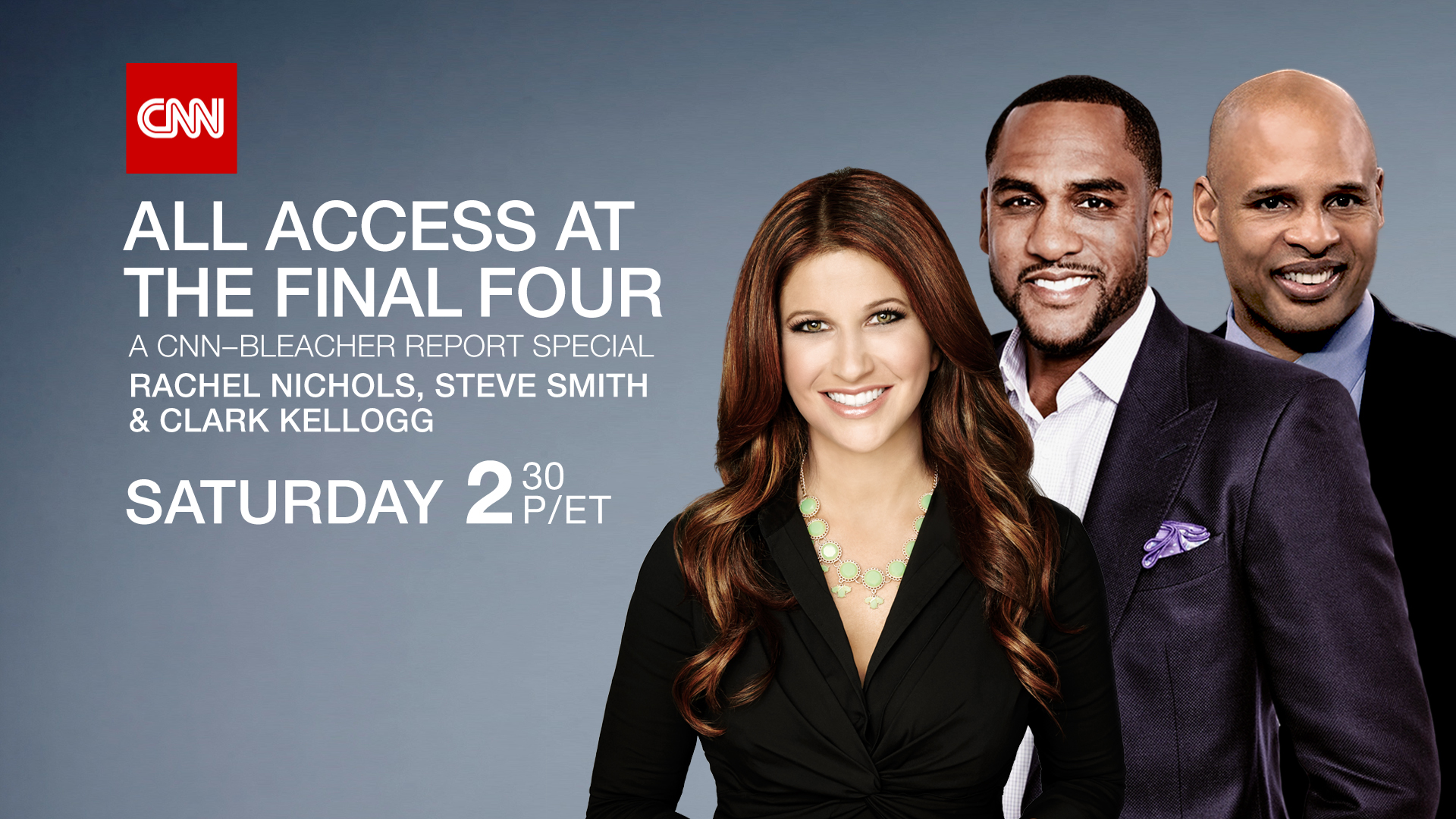 CNN
April 3rd, 2015
CNN Sports Anchor Rachel Nichols Hosts March Madness Special
All Access at the Final Four: A CNN Bleacher Report Airs Saturday, April 4th at 2:30 pm/et
This Saturday on CNN, Rachel Nichols will give viewers an all-access pass into the heart of the Final Four in Indianapolis just before tip-off.
Former NCAA Tournament standouts Clark Kellogg and Steve Smith, now broadcasters for CBS and Turner Sports, will join Nichols, providing their expert analysis and commentary.
Nichols also sits down to interview all four Final Four coaches: Mike Krzyzewski, John Calipari, Tom Izzo and Bo Ryan. No topic is off-limits, from the games themselves, to the recent controversy over Indiana's Religious Freedom Act and the role of sports in social change.
All Access at the Final Four: A CNN Bleacher Report Special airs this Saturday, April 4th at 2:30pmET on CNN.
###
For video and transcripts after the special airs, please contact: megan.rivers@turner.com, CNN Communications, 212-275-7985