HLN Press Releases
March 31st, 2015
HLN Beats MSNBC For 4th Consecutive Quarter; Longest Winning Streak in 16 Years; Largest Quarterly Lead In 17 Years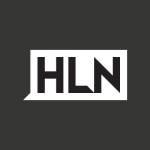 HLN's "Morning Express with Robin Meade" Ranks #2 in P 25-54 & 18-49; Beats MSNBC's "Morning Joe" for 4th Straight Quarter
Network Ranks #1 on Weekends
HLN Continues to Gain Ratings & Social Growth 1st Quarter Post Rebrand

HLN beat MSNBC for the 4th straight quarter in Total Day by +51% in P25-54 (130k vs. 86k) and +66% in P18-49 (108k vs. 65k); the longest winning streak in nearly 16  years, plus the largest quarterly lead in nearly 17 years among P25-54.
"Morning Express with Robin Meade" (MXP) ranks as the #2 morning show in cable news among P 25-54 and 18-49 in 1Q15, and vs. prior year, MXP has grown the most across all cable morning programs, up +62% in both P 25-54 and 18-49.  And, MXP once again beat MSNBC's "Morning Joe" (6-9 a ET) by +56% in P25-54 (128k vs. 82k) and +89% in P18-49 (102k vs. 54k); the 4th straight quarterly win for MXP in P25-54.
HLN is tops on the weekends among cable news networks, ranking #1 in Prime in P25-54 (162k) and P18-49 (130k), as well as ranked #1 in Total Day in P25-54 (156k) and P18-49 (126k).
The network continues to post ratings growth in the first quarter post rebrand (1Q15 vs. 1Q14):
Socially speaking, the following were HLN's most shared stories in 1Q15:
###