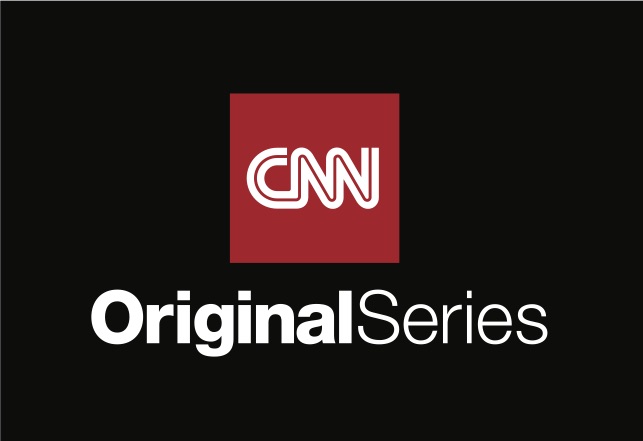 United Shades of America
March 10th, 2015
Two Exciting New Original Series Come to CNN in 2016
Reza Aslan Hosts Believer and W. Kamau Bell Brings United Shades of America
2015-2016 Slate includes Kevin Spacey, Bourdain, Spurlock, Ling, Rowe and Walsh
Two more exciting, new Original Series will come to CNN in 2016 the network announced today, continuing to build on its proven and successful strategy of offering high-quality original content in addition to live, breaking news. New York Times Best Selling author Reza Aslan will host a new spiritual adventure series titled Believer and comedian W. Kamau Bell will travel across the country exploring various communities in United Shades of America.
These series will join the previously announced mini docu-series Race for the White House, narrated by Kevin Spacey and executive produced by Spacey and Dana Brunetti, and co-produced by Raw and Trigger Street Productions.
CNN's 2015-2016 slate includes the April premiere of High Profits (Bat Bridge), which gives viewers access to a Colorado couple poised to be the first ever "moguls of marijuana," and THE SEVENTIES, a follow-up to the critically-acclaimed series THE SIXTIES from Playtone and producers Tom Hanks and Gary Goetzman, coming this summer.
Also this summer, The Hunt with John Walsh (ZPZ Productions) and Death Row Stories (Jigsaw/Sundance Productions) returns. 2015 will see the return of This is Life with Lisa Ling (part2 Pictures), Bourdain and Rowe as well. Finding Jesus: Faith, Fact, Forgery (Nutopia), The Wonder List with Bill Weir (CNN) and Morgan Spurlock Inside Man (Warrior Poets) are currently airing on CNN.
Returning to CNN in 2016 will be the Peabody and Emmy-award winning hit Anthony Bourdain Parts Unknown (ZPZ Productions), which has been picked up for an additional two cycles next year, and new seasons of Morgan Spurlock Inside Man, Mike Rowe's Somebody's Gotta Do It (Pilgrim Studios), and The Hunt with John Walsh.
New CNN Original Series
Internationally renowned author and scholar of religious studies Reza Aslan hosts Believer (working title), a new spiritual adventure series on CNN. In each episode, Aslan will immerse himself into one of the world's most fascinating faith-based groups to experience life as a true believer. The series will feature Aslan participating in endurance worship, spellbinding rituals, and unusual rites of passage to learn about rarefied worlds that have been molded by faith and tradition. (Produced by Whalerock Industries).
United Shades of America follows comedian and political gadfly W. Kamau Bell as he accepts the challenge to boldly explore the far corners of our country and its various groups and subcultures. Along the way, he will ask questions, get himself into some awkward and at times unpredictable situations, and – most importantly – make people laugh. The series will strive to show the United States is not built upon just one, but many diverse and colorful definitions of America. (Produced by Objective Productions).
About Whalerock Industries (Believer with Reza Aslan, working title)
Whalerock Industries, formerly BermanBraun, was founded eight years ago and is a media and technology company blending Hollywood's talent and content focus with Silicon Valley's lean, meritocratic, platform-driven approach to create innovative premium content experiences. Whalerock's digital properties including Wonderwall, Mandatory, Mom.me and Moviefone (in partnership with Aol) reach approximately 70 million consumers per month across their touch points.
About Objective Productions (United Shades of America)
Objective Productions, founded by Andrew O'Connor and Michael Vine in 1991, is based in London, Glasgow and Los Angeles and has rapidly become one of the UK's most influential and award winning independent production companies. Objective produces cutting edge and innovative scripted comedy, drama, entertainment, factual entertainment, children's and magic shows for a range of television broadcasters in the UK as well as the US. Notable productions from Objective include Derren Brown: The Experiments (Channel 4), The Cube (ITV), Peep Show (Channel 4), Fresh Meat (Channel 4), Reflex (BBC ONE), Toast of London (Channel 4) and Bad Robots (Channel 4). The company is owned by global production and distribution company All3Media.
About All3Media America (United Shades of America)
All3Media America is the Los Angeles-based production studio for All3Media, a global production and distribution group of companies headquartered in the UK. Established in December 2012, All3Media America develops and produces a wide range of original scripted and non-scripted programming specifically for the US market as well as serving as the domestic production base for the group's international formats and the group companies' US development. All3Media America's formats and finished programs are distributed internationally by All3Media International. All3Media is owned jointly between Discovery Communications and Liberty Global.
About CNN Original Series
The CNN Original Series group develops non-scripted programming for television via commissioned projects, acquisitions and in-house production. Amy Entelis, senior vice president of talent and content development, oversees CNN Original Series and CNN Films for CNN Worldwide. Vinnie Malhotra, senior vice president of development and acquisitions, works directly with filmmakers and producers to develop original projects for CNN Original Series and CNN Films.
Press Contact:
Barbara Levin, CNN Communications,Barbara.levin@turner.com, 212-275-8152
###