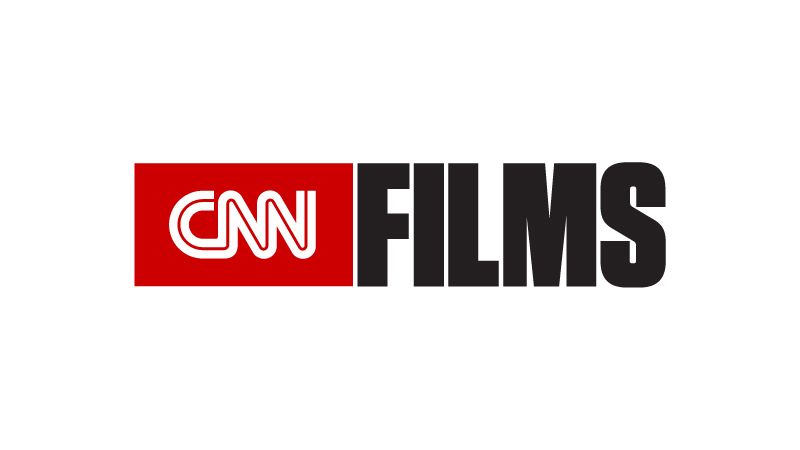 CNN Films
March 10th, 2015
CNN FILMS to Bow Five Titles in 2016
CNN will premiere five new documentary films in 2016, the network announced today prior to its May upfront presentation in Manhattan. Each documentary is a co-production with CNN Films and is expected to premiere in theaters prior to their broadcasts on CNN/U.S.
"The visionary talents of these filmmakers, the ambition of the topics, and the prominence of the premieres for these selections, all reinforce our commitment to the high quality, long-form content of CNN Films," said Jeff Zucker, president of CNN Worldwide.
STEVE JOBS: THE MAN IN THE MACHINE, directed by Academy® Award-winning director Alex Gibney, is an objective, candid biography of the late innovator.  Evocative and nuanced, the film reveals the essence of the Apple legend, unraveling his mystery, and explaining the near mythical endurance of his values that continue to shape the culture of Silicon Valley and the technology industry to this day. The documentary will premiere at the film festival at SXSW in Austin, Texas, on Saturday, March 14, 2015.
UNSEEN ENEMY, directed by the Emmy® Award-winning Janet Tobias, will explore the lurking pathogens – the unseen human enemies of virulent viruses and bacteria – that could generate the next global pandemic.  Among others, the film trails virus hunter Larry Brilliant, MD, PhD.  Dr. Brilliant is a bio-surveillance expert who served as part of the team of WHO scientists that led the efforts that eventually eradicated smallpox, and an innovator who has led teams in the development of mobile applications for disease warning systems. The film will also feature Peter Piot, MD, MPH, FRCP, a microbiologist and director of the London School of Hygiene and Tropical Medicine.  Dr. Piot is credited with being the co-discoverer of the virus that causes Ebola infection in humans, and is the founding director of the Joint United Nations Programme on HIV/AIDS (UNAIDS).  UNSEEN ENEMY is targeted to reach theaters in the fall of 2015.
SUNSHINE SUPERMAN, directed by visual artist turned feature filmmaker Marah Strauch, is the heart-pounding portrait of "the father of BASE jumping," Carl Boenish.  Boenish's passion for skydiving and fearless falling led him to try ever more spectacular and dangerous feats of foot launched flight. In 1984, the Boenishes – his wife, Jean, was drawn to BASE jumping through his love for it – together broke the Guinness World Record on Norway's "Troll Wall," the tallest vertical rock in Europe. Told through a mesmerizing mix of the Boenishes' own archival footage, filmed re-enactments, and aerial filmed photography, the documentary captures both the thrill of BASE flight and the spiritual exhilaration of stepping out into the air.  SUNSHINE SUPERMAN is scheduled to premiere in theaters in May of 2015.

Popularly known as 'the rock star of personal transformation,' James Arthur Ray, is the subject of an as-yet untitled film directed by award-winning filmmaker Jenny Carchman. The film explains how the son of a poor Oklahoma minister transformed himself into a charismatic self-help personality and owner of a multi-million dollar business drawing adherents including the likes of Oprah Winfrey. In 2009, tragedy occurred during an exclusive retreat in a sweat lodge led by Ray in Sedona, Arizona.  Three participants died. Ray's world collapsed.  Ray was eventually convicted of negligent homicide, spent two years in prison, lost his business, and was shunned from the self-help industry. The film, told through new, candid interviews, as well as archival footage and photographs, explains Ray's meteoric rise and fall and captures his attempt to return to the $11 billion industry in which he was once so prominent.
An untitled biographical documentary directed by Lydia Tengalia will take viewers on the life's journey of the self-taught, celebrated chef Jeremiah Tower.  Tower, who rose to prominence at Alice Water's famed Chez Panisse, later founded San Francisco's legendary Stars restaurant in 1985.  Considered by many to be the birthplace of 'California cuisine' or 'nouvelle cuisine,' Stars was among the most profitable restaurants in the United States during its years of eminence among celebrities and gourmands.  Stars gave rise to spinoff restaurants in Napa Valley, Hong Kong, and the Philippines, and launched the careers of celebrated chefs in restaurants around the world. In 2014, Tower, now in his 70s, left what many assumed was a permanent retirement to become the new executive chef of New York's fabled Tavern on the Green. The film is expected to premiere in theaters in 2016.
Recent CNN Films broadcast premieres include WHITEY: United States of America v James J. Bulger, directed by Joe Berlinger; IVORY TOWER, an exploration of the value of a traditional college education, directed by Andrew Rossi; DINOSAUR 13, about paleontologist Peter Larson's multi-year odyssey to bring his history-making find of the Tyrannosaurus rex "Sue" to the world, directed by Todd Miller; and LIFE ITSELF, a biographical profile of renowned, Pulitzer prize-winning film critic, Roger Ebert, directed by Steve James.
About CNN Films
CNN Films produces and acquires documentary feature films for theatrical exhibition and distribution across CNN's multiple platforms.  Amy Entelis, svp of talent and content development and Vinnie Malhotra, svp of development and acquisitions, oversee the strategy for CNN Films.  For more information about CNN Films, please visit www.cnn.com/CNNFilms and follow @CNNFilms via Twitter.
About CNN
CNN Worldwide is a portfolio of two dozen news and information services across cable, satellite, radio, wireless devices and the Internet in more than 200 countries and territories worldwide. Domestically, CNN reaches more individuals on television, the web and mobile devices than any other cable TV news organization in the United States; internationally, CNN is the most widely distributed news channel reaching more than 271 million households abroad; and CNN Digital is a top network for online news, mobile news and social media.  Additionally, CNN Newsource is the world's most extensively utilized news service partnering with hundreds of local and international news organizations around the world.  CNN is division of Turner Broadcasting System, Inc., a Time Warner Company.
-30-