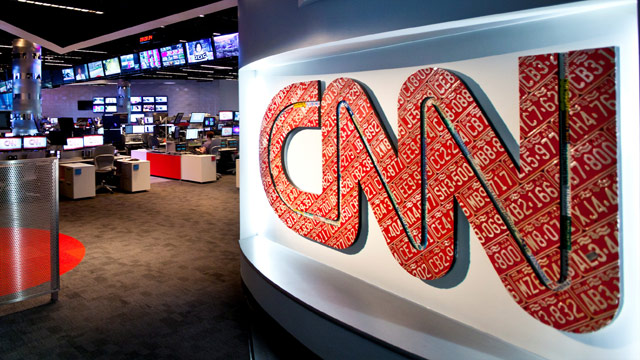 CNN Original Series
March 9th, 2015
Kevin Spacey Brings "Race for the White House" to CNN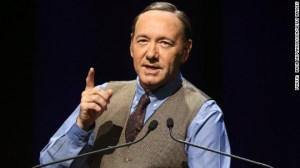 Academy Award® winning actor and producer Kevin Spacey will bring a thrilling, six-part mini docu-series to CNN as part of the network's slate of Original Series in 2016. Currently titled Race for the White House, the original series will be executive produced by Spacey and Dana  Brunetti, and co-produced by Raw and Trigger Street Productions.
The series will be history telling at its most compelling. Using previously unseen archive footage, interviews with key players and dramatic recreations, each episode narrated by Spacey will tell the story of one campaign for the Presidency of the United States.
"We are absolutely thrilled to have Kevin Spacey and Dana Brunetti bring their world-class talent to CNN," said Jeff Zucker, president of CNN Worldwide. "When we created the CNN Original Series brand, this is exactly the type of programming we had in mind and Race for the White House will be the perfect complement to our coverage of the 2016 campaigns and election."
Each hour will tell the story of a four-year, no-holds-barred battle to become the most powerful person in the world, culminating in a single night of heart pounding tension.  From powerful campaign speeches to the dirty tricks and Machiavellian schemes, Race for the White House will capture the drama of how a high-stakes presidential election can turn on a single issue and so much more.
About Raw
Raw was founded in 2001. The company has built a track record of producing high quality, popular and award-winning programmes across a variety of genres including factual entertainment, current affairs, documentaries and Film. Working alongside some of the most successful broadcasters in the UK and US, Raw has built up a repertoire of clients including; the BBC, Channel 4, Discovery, A&E, Film4, CBS, ITV, National Geographic, History and SyFy. Raw is known for combining innovative and stylish film-making with rigorous storytelling and journalistic integrity. With unique access inside some of the world's most secretive organisations and in the most treacherous of locations, Raw has achieved great success producing content that not only entertains but also, informs, educates, inspires and excites our audiences. Raw's output includes hit series Gold Rush for Discovery, The Hunt For The Boston Bombers, BAFTA winning The Liquid Bomb Plot, and Locked Up Abroad all for National Geographic, and the BAFTA winning feature-documentary The Imposter.
About Trigger Street Productions
Trigger Street began slowly, with a few independent films and emerging filmmakers.  Spacey, along with producing partner Dana Brunetti, have since built Trigger Street into a major entertainment production company.  Credits include the Netflix series House of Cards, the Oscar-nominated Captain Phillips and The Social Network, the features 21, Shrink, Fanboys, Beyond The Sea, The Big Kahuna (with Danny DeVito), The United States of Leland (starring Ryan Gosling), Mini's First Time (with Alec Baldwin), the Emmy-nominated Bernard and Doris starring Ralph Fiennes & Susan Sarandon, and the Emmy-nominated Recount, directed by Jay Roach.  Furthermore, Trigger Street has produced stage productions including The Iceman Cometh on Broadway. In recent years, Trigger Street launched a short film competition with Jameson Irish Whiskey called Jameson First Shot. Each year a name celebrity comes on board to star in the finalists short films and can ultimately serve as a launching pad for a career in show business.
About CNN Original Series
The CNN Original Series group develops non-scripted programming for television via commissioned projects, acquisitions and in-house production. Amy Entelis, senior vice president of talent and content development, oversees CNN Original Series and CNN Films for CNN Worldwide. Vinnie Malhotra, senior vice president of development and acquisitions, works directly with filmmakers and producers to develop original projects for CNN Original Series and CNN Films.
-###-
Press Contact: 
Barbara Levin, CNN Communications, Barbara.levin@turner.com, 212-275-8152