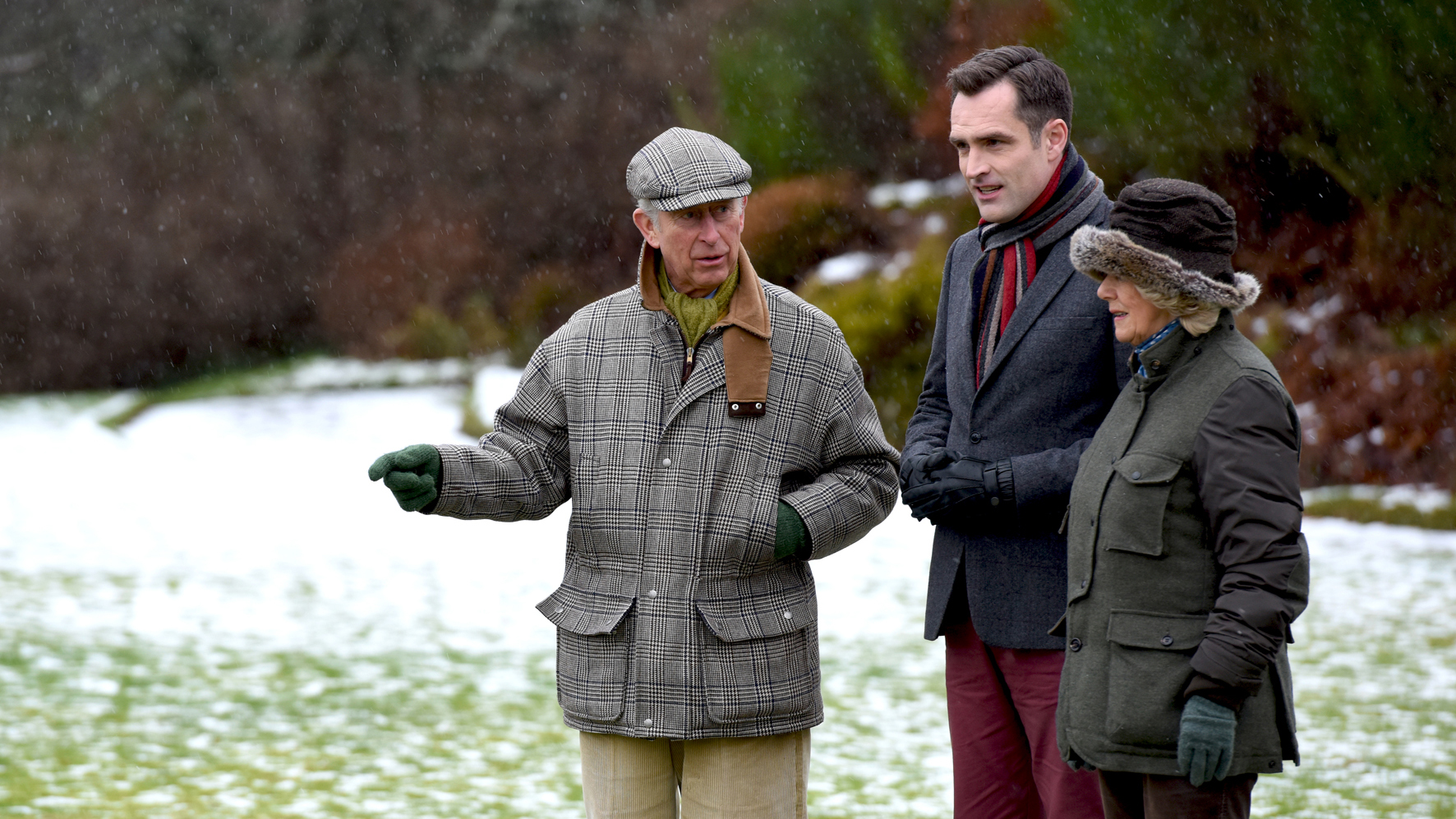 Max Foster
March 5th, 2015
CNN Takes a Close Look Inside the Life of The Prince of Wales and The Duchess of Cornwall
CNN Spotlight: Charles and Camilla premieres Saturday, March 14 at 7:30 pm ET on CNN
Ahead of Their Royal Highnesses The Prince of Wales and Duchess of Cornwall's official U.S. tour, CNN will air CNN Spotlight: Charles and Camilla – The Prince of Wales and The Duchess of Cornwall – a half-hour special that includes an exclusive interview with The Prince and new footage of the couple. The program is scheduled to air on Saturday, March 14 at 7:30 pm ET on CNN.
Reported by CNN anchor and London correspondent Max Foster (@maxfostercnn), CNN Spotlight: Charles and Camilla gives viewers special access to the couple as they prepare for their joint visit to the U.S. March 17-20, a few weeks before their 10th wedding anniversary. 
At home in Scotland, Prince Charles tells Foster the key reasons behind his forthcoming U.S. tour with The Duchess including his plans to take the charity he founded nearly four decades ago, The Prince's Trust, global. He also reveals the immense pride he feels for the work Prince William and Prince Harry are doing with their individual causes and charities, and shares his excitement over welcoming another grandchild.
In addition, when asked how The Duchess of Cornwall has defined her public role in the last 10 years, Prince Charles acknowledges the "real challenge" of the public stage, and speaks of her "enormous support" for him.
"It's always nice to have somebody on your side. She is an enormous support, and sees the funny side of life, thank God."
Foster says: "Since the couple visited America as newlyweds a decade ago, the public perception of The Duchess has changed. I wanted to explore that and give viewers a sense of what she's actually like. The Prince was quick to open up and pay tribute to the role she plays."
CNN Spotlight: Charles and Camilla is also scheduled to air on CNN International Friday, March 13 at 7:30 pm GMT/8:30 pm CET.
About CNN
CNN Worldwide is a portfolio of two dozen news and information services across cable, satellite, radio, wireless devices and the Internet in more than 200 countries and territories worldwide. Domestically, CNN reaches more individuals on television, the web and mobile devices than any other cable TV news organization in the United States; internationally, CNN is the most widely distributed news channel reaching more than 287 million households abroad; and CNN Digital is a top network for online news, mobile news and social media. Additionally, CNN Newsource is the world's most extensively utilized news service partnering with hundreds of local and international news organizations around the world. CNN is division of Turner Broadcasting System, Inc., a Time Warner Company.
###