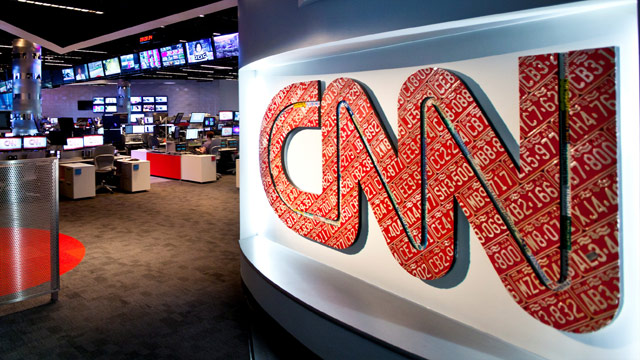 CNN
March 3rd, 2015
Jeff Zeleny Joins CNN
Pre-eminent political journalist Jeff Zeleny has been named CNN senior Washington correspondent, it was announced today by Sam Feist, CNN senior vice president and Washington bureau chief.  Zeleny, based in Washington, D.C., will report on air and will frequently write for CNN Politics Digital.  He joins CNN this month.
 "As we move into the upcoming presidential election year, having a reporter of Jeff's stature and caliber joining our powerhouse team of D.C. correspondents is a tremendous asset to our network and our audience," said Feist.  "Jeff is one of the nation's most premier political journalists and we are thrilled to have him join the CNN family."
 Zeleny joins CNN from ABC News where he was their senior Washington correspondent since 2013.  He reported extensively on the 2014 midterm elections and the Republican Party as it gained control of the U.S. Senate.  He also reported from Ferguson, Missouri, covering the protests in the wake of the Michael Brown shooting.
 Said Zeleny: "I am thrilled to have the opportunity to work for a world class news organization like CNN, and excited to be part of such a strong, dynamic and enterprising team of reporters and producers."
 Prior to ABC News, Zeleny was the esteemed national political correspondent for The New York Times.  He was the paper's lead reporter during the 2012 presidential election and covered Barack Obama's 2008 campaign to the White House.  Zeleny also covered the first two years of the Obama administration as a White House correspondent, traveling across the country and the world.  He also covered Congress for the Times.
Before The New York Times, Zeleny was the national political correspondent for the Chicago Tribune where he covered the 2004 presidential campaign and the early years of the George W. Bush administration.  He joined the Tribune in 2000 as a reporter on the Metropolitan desk in Chicago, where he was a member of the reporting team that won a Pulitzer Prize in explanatory journalism for documenting gridlock in the nation's air traffic system.
 Zeleny began his journalism career at the Des Moines Register and is a native of Exeter, Nebraska.
 Press Contact:  Barbara Levin, CNN News Communications 212-275-8152
###