CNN
February 27th, 2015
CNN International Commercial Names Sebastian Laver Director of Content Sales and Partnerships for Latin America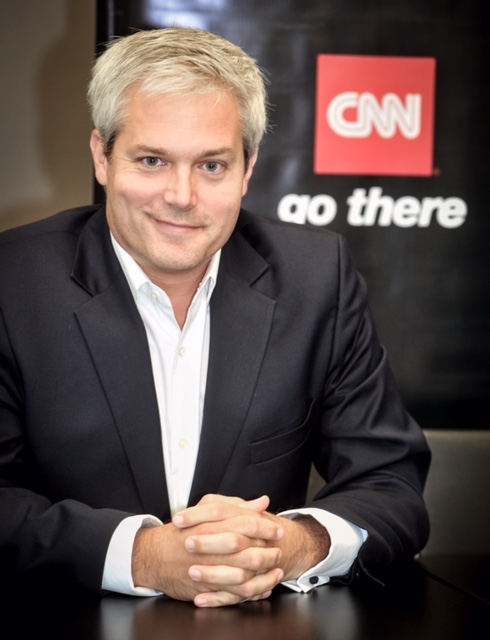 February 27, 2015 – CNN International Commercial has hired industry veteran Sebastian Laver as its new Director of Content Sales for Latin America.  Laver joins CNN International Commercial from Reuters News Agency to oversee the Company's pan-regional content sales business across broadcast (radio) and digital platforms.  Laver will be based in Rio de Janeiro, Brazil, reporting directly to Greg Beitchman, Vice President of Content Sales and Partnerships for CNN International.
In his new role, Laver will manage CNN's network of affiliates throughout Latin America, serving as the principal liaison between CNN and more than 50 regional content partners.  He will also be charged with driving new sales initiatives as part of CNN International Commercial's regional expansion plans.
"Sebastian's solutions-minded approach will be of tremendous benefit as we take fresh approach to further build our Latin American business across all platforms," said Beitchman.  "There are exciting opportunities in this region to tap into as we continue to evolve our commercial offering. We will be counting on Sebastian's wealth of industry experience to both enhance our existing partnerships and create innovative new business initiatives."
"CNN is the undisputed #1 international news brand in Latin America, and I look forward to bringing the best of what we have to offer to our affiliates," said Laver.  "The news industry in this region continues to grow and CNN's powerful portfolio of content and expertise sets us apart."
About Sebastian Laver
Laver spent the last 14 years at Reuters, most recently as Director of Content Solutions, Latin America.  He held a number of senior positions with Reuters in both Brazil and the U.S., managing strategic relationships across the television, Web, mobile, print and out-of-home industry. Laver worked with (blue chip) clients including MSN/Microsoft, Yahoo! and Google, and was recognized multiple times with the "CEO Circle of Excellence" award, granted to the company's top 2% highest performers.
Originally from Argentina, Laver holds a BA in Business Administration and an MBA from Universidade Cândido Mendes in Rio de Janeiro.  He is fluent in Portuguese, Spanish and English.
About CNN International
CNN's portfolio of news and information services is available in five different languages across all major TV, internet and mobile platforms reaching more than 385 million households around the globe. CNN International, awarded "News Channel of the Year" by the Royal Television Society in 2013 and 2014, is the number one international TV news channel according to all major media surveys across Europe, the Middle East and Africa, the Asia Pacific region and Latin America. The CNN digital network is consistently one of the top news and current affairs destination on the web. CNN has 42 editorial offices and more than 1,100 affiliates worldwide through CNN Newsource. CNN International is part of Turner Broadcasting System, Inc., a Time Warner company.
Contact
Caroline Rittenberry – Caroline.Rittenberry@turner.com