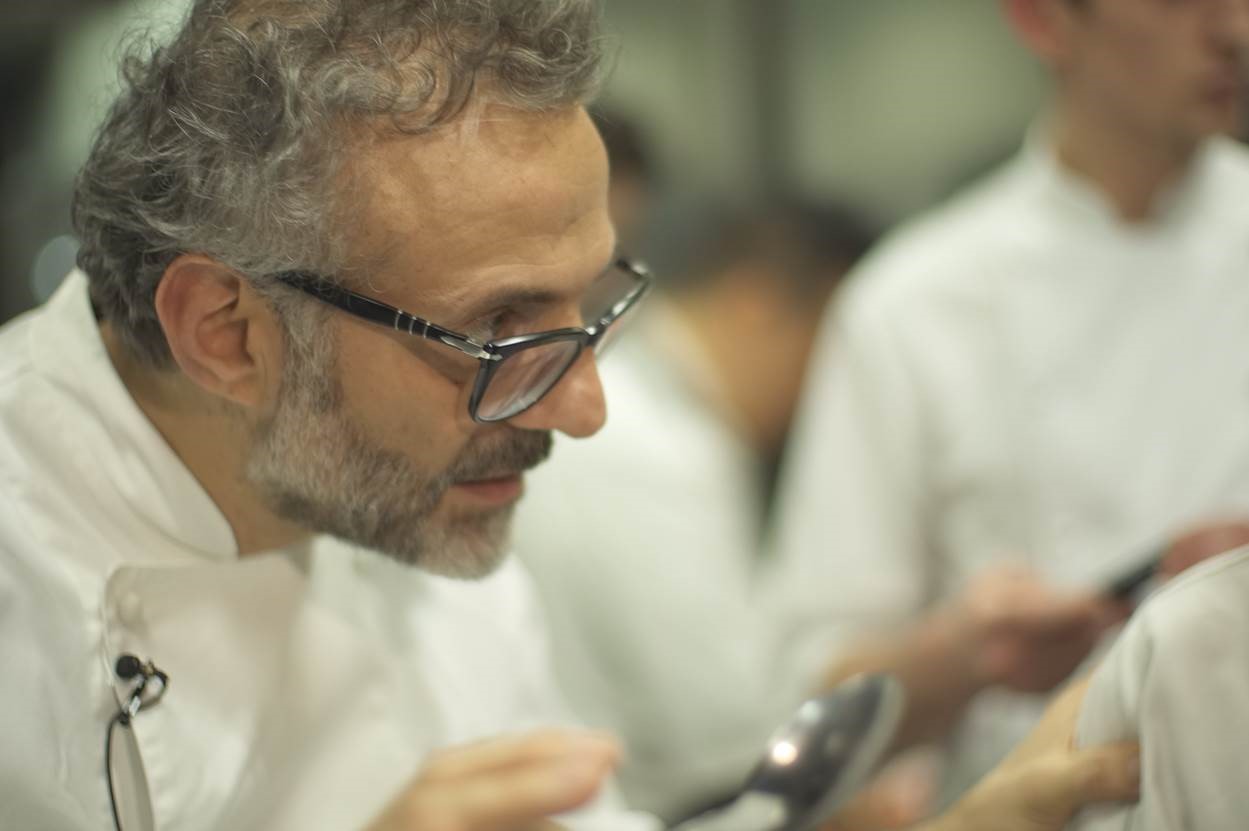 CNN
February 26th, 2015
CNN serves up a menu of top chefs to taste the wonders of world cuisine
~ Episode #1 of Culinary Journeys follows Massimo Bottura on a quest to London for a new twist on a traditional Italian dish  ~
CNN International is celebrating world cuisine with a new series that explores a different destination each month through the dish that has helped put it on the map.
Starting on March 6, each episode of Culinary Journeys will feature a different world-renowned, respected chef on a journey to explore the cuisine of one of the world's food hotspots. In each 30-minute show, this cookery travelogue broadcast on CNN International will see a chef leave the bustle of their own kitchen to discover the ingredients, techniques and heritage that contribute to a culinary experience in another country.
First up is Massimo Bottura, the three Michelin-star chef from Modena, Northern Italy, who combines inspiration from contemporary art with Italy's rich gastronomic heritage to create dishes that play with Italian traditions. Bottura travels to London to explore the British art scene and visit one of the city's most famous restaurants, St John, to meet the renowned chef Fergus Henderson. His 'nose-to-tail' approach to cooking – using as much of every animal as possible – has helped to shape the British capital's dining scene. Together, they will visit the ancient Smithfield meat market and cook one of St John's most iconic dishes, 'Roasted Bone Marrow & Parsley' before Bottura returns home to Modena inspired to add a new twist to one of the region's most-loved dishes, 'Passatelli in Broth' 
Bottura told CNN: "Cooking is about emotion, about love, about memory. I am a gastronomic traveller, I close my eyes and I want to understand where I am. London is one of the world's most important culinary destinations at the moment – it attracts the best chefs."  
Upcoming episodes will feature chefs from around the globe such as London's Michel Roux Jr., San Francisco's Dominique Crenn, San Sebastian's Elena Arzak, Sao Paulo's Alex Atala, Indian chef Gaggan Anand and Hong Kong's Vicky Lau – recently crowned Asia's Best Female Chef. They will travel to destinations including Paris, the Basque Country in Spain, Brazil's Amazon forest and the Chinese city of Hangzhou to find out more about a particular dish or cuisine and the city or region it comes from.
"Culinary Journeys is a sumptuous and colourful show that gives our viewers a fresh perspective on new cuisines, foods and cooking techniques from all over the world," said Ellana Lee, Senior Vice President and Managing Editor, CNN International. "Seeing a country or city's cuisine through the eyes of a world famous chef will be a unique take on the food and culture that can define a travel destination. The first episode really sets a benchmark as CNN is the exclusive travel companion of three Michelin-star chef Massimo Bottura in his own personal culinary journey."
Alongside the show, CNN.com will publish a wealth of interactive material offering fascinating insight and profiles about the featured destinations and chefs. Original travel stories will be accompanied by stunning photo galleries, informative maps and extensive social content. These, plus video clips from the show, will be presented on a special website created exclusively for the show. For the first instalment, CNN's travel experts will join Bottura on his quest. They'll also explore the incredible food legacy of northern Italy's culinary crucible Modena and accompany some of London's greatest aficionados of a classic dish on their unending quest to find its finest recipe.
Notes to Editors:
Episode one of Culinary Journeys will air on CNN International at the following times:
Friday 6 March at 1630 GMT / 1730 CET and 2330 GMT / 0030 CET
Saturday 7 March at 2030 GMT / 2130 CET
Sunday 8 March at 0130 GMT/ 0230 CET
Tuesday 10 March 1030 GMT / 1130 CET
Wednesday 11 March 0430 GMT / 0530 CET
For more information, please contact:   Dan Faulks Director, Communications CNN Europe, Middle East & Africa Tel: + 44 20 7693 1362 Dan.Faulks@turner.com