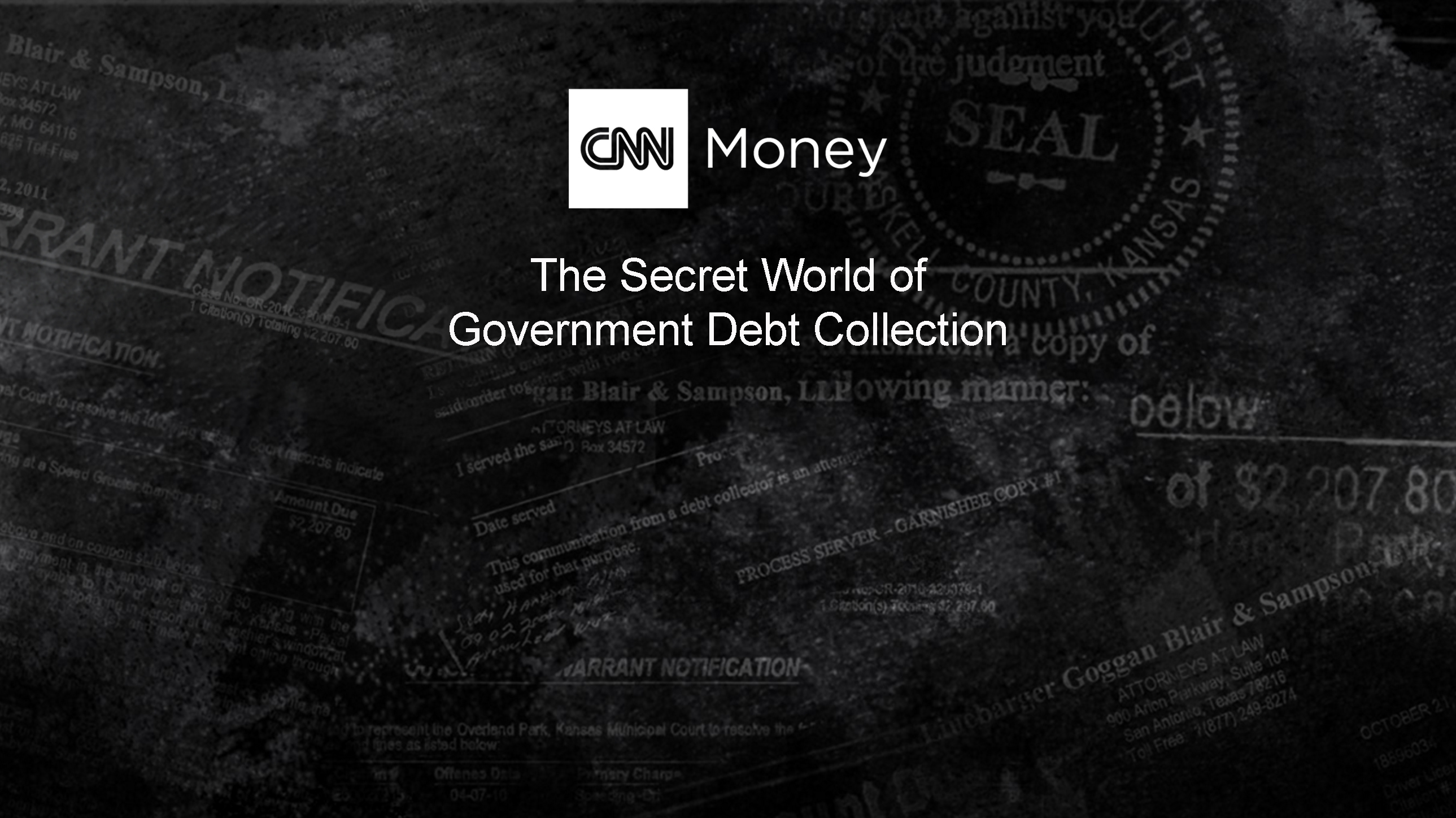 CNNMoney
February 17th, 2015
CNNMoney Exclusive Investigation: The secret world of government debt collection
Debt collection horror stories are nothing new. But there's a whole other side to the industry that no one's talking about: collectors hired by government agencies to hunt down debtors. In this world, forgotten tolls can easily snowball into hundreds of dollars in debt, and an unpaid speeding ticket can land you in jail.
CNNMoney's Blake Ellis and Melanie Hicken spent months investigating this booming business and one of its biggest players. They analyzed hundreds of consumer complaints, interviewed dozens of attorneys and other experts, and spoke directly with consumers in production of their exclusive investigation.
Ellis and Hicken's report explores the secret world of government debt collection, and the influence and power one player has. They expose the threats consumers have received, the lavish lifestyles of those who benefit from the payouts, and the horror stories that are reality.
Explore the multimedia investigation on CNNMoney.com.