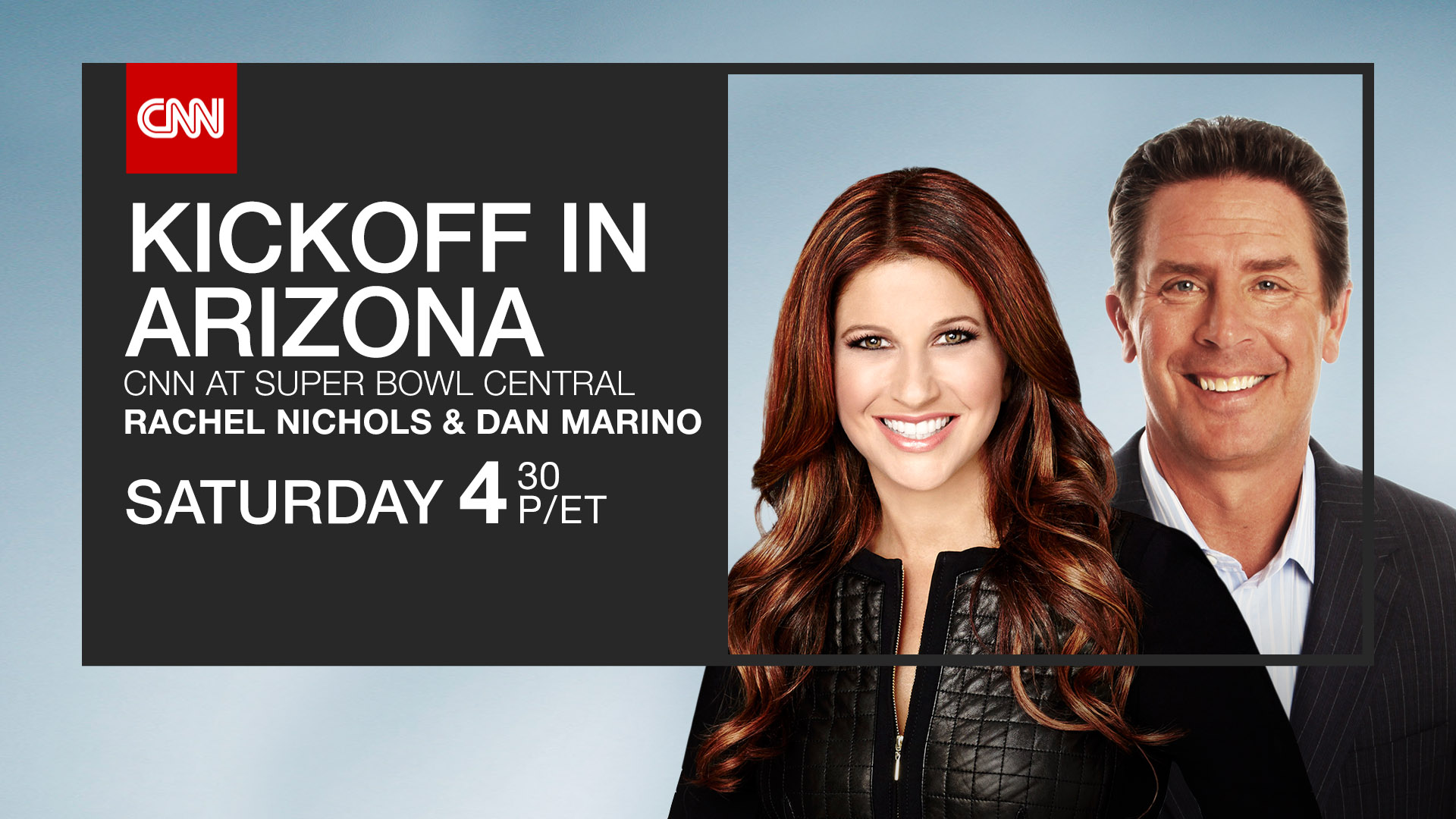 CNN
January 29th, 2015
KICKOFF IN ARIZONA: RACHEL NICHOLS HOSTS SUPER BOWL SPECIAL WITH DAN MARINO
With Guests Pete Carroll and Super Bowl MVP Drew Brees 
Airs Saturday, January 31st at 4:30 pm/et
From the heart of Super Bowl central in downtown Phoenix, CNN Sports Anchor Rachel Nichols will go inside football's biggest game with Pro-Football Hall-of-Famer Dan Marino.
In the 30 minute special, Nichols sit-downs with Seattle Seahawks head coach Pete Carroll to discuss how he overcame being fired by the Patriots to bring a championship to Seattle. Also a topic of conversation: deflategate. Click here for a preview of the Carroll interview: http://cnn.it/1Cg6qA4
Super Bowl MVP Drew Brees will also join the special, along with Green Bay Packers Wide Receiver Randall Cobb, New Orleans Saints Tight End Benjamin Watson, and former New York Giants Receiver David Tyree.
Nichols and co-host Marino will tackle hot topics, ranging from the state of the league as commissioner Roger Goodell sees it to Tom Brady and Bill Belichick's response to those "deflategate" accusations.
Kickoff in Arizona: CNN at Super Bowl Central with Rachel Nichols and Dan Marino airs on CNN Saturday, January 31st at 4:30 PM/ET and on CNNi Saturday, January 31st at 9:30 GMT.