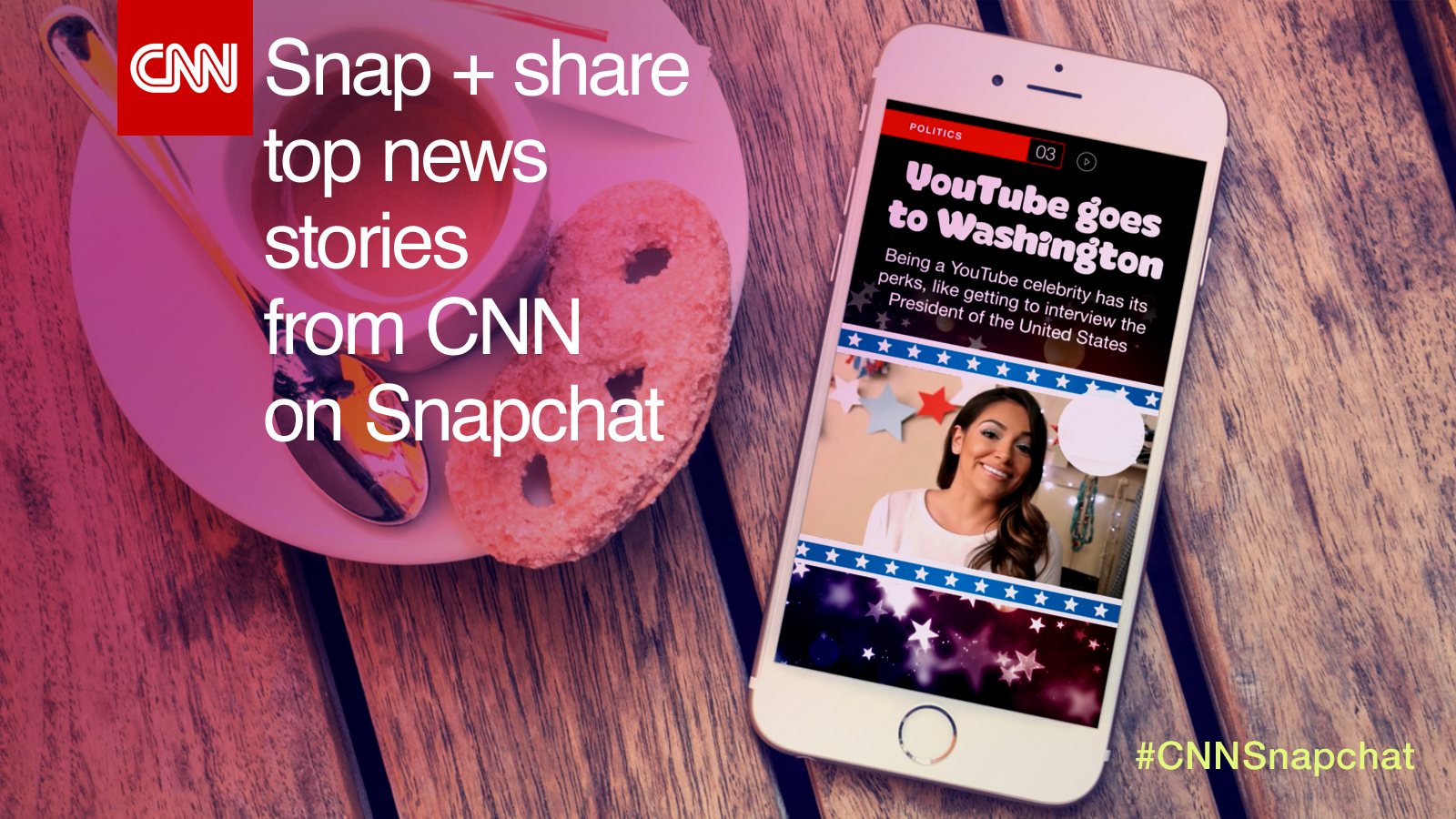 Social Media
January 27th, 2015
Discover CNN on Snapchat!
Now Snapchat users can get their daily download of news and information from CNN, right inside the app. Through Snapchat Discover, a new section that launched today, users will be able to peruse articles, photos and video from 10 different partner publishers, including National Geographic, ESPN and CNN.
 "CNN's Discover channel lives natively within the app — built from the ground up, exclusively for Snapchat. It's beautiful, informative and driven by great images and video," said Samantha Barry, CNN's head of social news. "This partnership provides us another avenue to showcase our creativity, and share CNN's brilliant coverage and storytelling with new audiences."
Through its channel, CNN will deliver a new Discover edition every 24 hours.  Each edition will feature five or more global news stories, hand-curated and published by its editorial and design teams, specifically for the Snapchat community.  Each story will be headlined by a top Snap – a ten-second video or animated teaser.  Users can swipe up for more in-depth reporting or swipe left to the next story.  When a user completes an edition, channel colors invert.  CNN's logo will return to full color when new content becomes available.
 "We're always seeking out new audiences and advertisers, and it's more important than ever to tailor content to suit the platform," said Andrew Morse, SVP and GM of CNN Digital.  "Snapchat is one of the most engaging platforms out there, and we're excited to be able to program content specifically for that audience."
 A full-screen, creative canvas for storytelling, Snapchat Discover provides CNN and its sponsors a unique way to reach new audiences. For its channel debut, CNN will align with BMW North America.  BMW will have sole sponsorship exposure during select days within the launch period, and an expanded digital presence throughout CNN.com.
 For more information on Snapchat Discover, click here.
Images for download (right click and save):
Discover CNN international snap
###