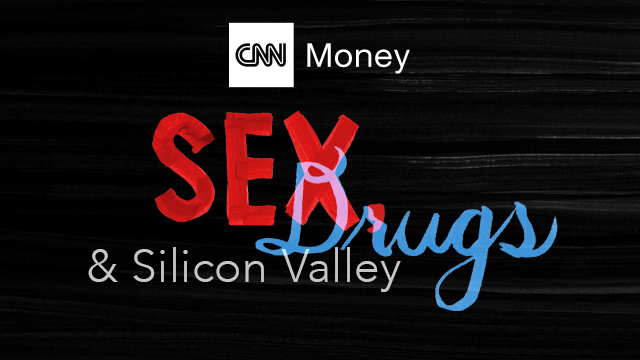 CNN Digital
January 26th, 2015
CNNMoney Presents: Sex, Drugs & Silicon Valley
Monogamy is overrated. Illegal drugs can make you smarter. And sex – it can be hacked.
The current wave of tech innovation and disruption is changing the way the world works. The next wave could change the way the world thinks.
CNNMoney's technology correspondent Laurie Segall examines how Silicon Valley's innovators' are moving on from gadgets and targeting your personal life in the new CNN digital series – Sex, Drugs & Silicon Valley.
The latest CNN Digital production debuts across CNNMoney's platforms on January 26, with all five episodes premiering at once. Smart drugs. Psychedelics. Swingers. Polyamory. Burning Man. You don't want to miss it.
Watch the series at CNNMoney.com/SexDrugs, join Segall for a Reddit AMA at 12pm ET, Monday January 26 where she'll take questions and follow the conversation using #SexDrugsSV.