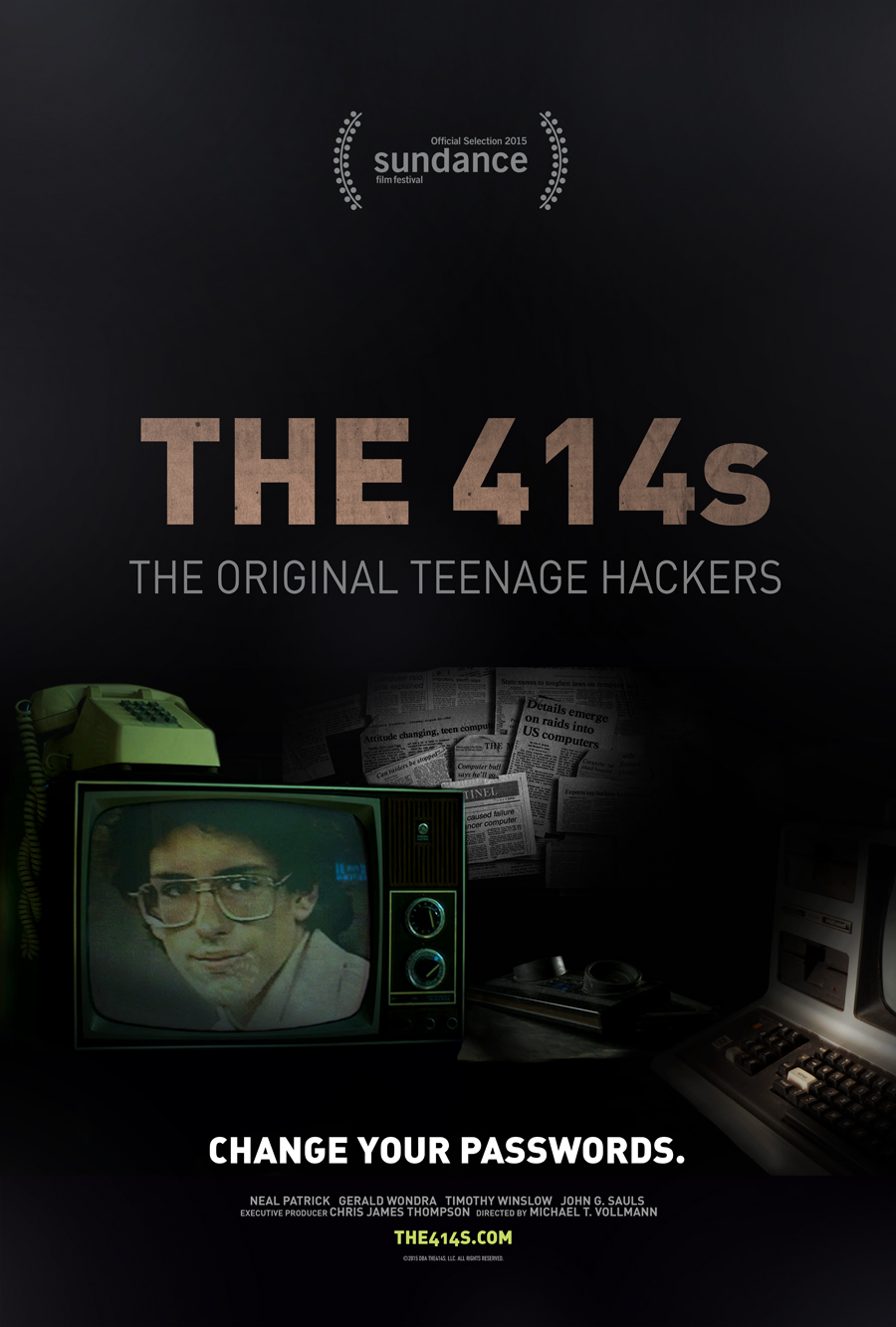 Sundance Film Festival
January 23rd, 2015
CNN Films to Launch Short Films Strand with THE 414s: THE ORIGINAL TEENAGE HACKERS
Film Acquired as 2015 Sundance Film Festival opens, THE 414s: THE ORIGINAL TEENAGE HACKERS will debut as CNN FILMS short film series in partnership with CNN Digital Studios online
CNN Films announced today a new series of short films representing a collaboration between CNN Films and CNN Digital Studios. CNN Films makes the announcement concurrently with an acquisition of THE 414s which will have its World Premiere at the 2015 Sundance Film Festival, continuing the mission of bringing premium and distinct storytelling to CNN platforms, from some of the most talented voices in non-fiction filmmaking. These original short films directed by established and rising filmmakers will debut across CNN's digital platforms, extending across CNN.com, CNN's mobile properties including CNNgo, and CNN's social footprint.
"This new venture into short-form documentary story-telling brings to fruition, our vision for a premium, multidimensional, film brand for CNN.  CNN Films premieres have the ability to capture audiences across theatrical, broadcast, and now digital spaces," said Vinnie Malhotra, senior vice president of development and acquisitions for CNN Worldwide.
CNN Films will premiere the 2015 Sundance Film Festival Official Selection THE 414s: THE ORIGINAL TEENAGE HACKERS, directed by Michael T. Vollmann and produced by Chris James Thompson, in a series of at least four short CNN Films premiering online in spring of 2015.   THE 414s examines the first widely-recognized computer hackers, a group of Milwaukee teenagers who broke in to dozens of prominent computer systems, including the Los Alamos National Laboratory and the Sloan-Kettering Cancer Center in 1983, and inspired the term.
"The 414s is an incredibly well-crafted and uniquely digital film –an intimate, surprising and timely story that you'll want to share with your friends. It's the perfect start to the next chapter in premium storytelling for CNN Digital Studios," said Chris Berend, vice president of video content development for CNN/U.S.
Additional shorts slated for 2015 include an untitled project by director Joe Berlinger, the unusual behind-the-scenes look at how a New York supermodel rose to success; and Sarah Feeley's RAISING RYLAND, a journey inside the transgender experience as lived by a six-year-old boy and his parents. Future films will include projects from Andrew Jenks (MTV's World of Jenks) and Roger Ross Williams (GOD LOVES UGANDA).
Recent CNN Films broadcast premieres include WHITEY: United States of America v James J. Bulger, also directed by Berlinger; IVORY TOWER, an exploration of the value of a traditional college education; DINOSAUR 13, about paleontologist Peter Larson's multi-year odyssey to bring his history-making find of the Tyrannosaurus rex "Sue" to the world, and LIFE ITSELF, a biographical profile of renowned, Pulitzer prize-winning film critic, Roger Ebert. All four films premiered at the 2014 Sundance Film Festival.
About CNN Films
CNN Films produces and acquires documentary feature films for theatrical exhibition and distribution across CNN's multiple platforms.  Amy Entelis, svp of talent and content development and Vinnie Malhotra, svp of development and acquisitions, oversee the strategy for CNN Films. For more information about CNN Films, please visit www.cnn.com/CNNFilms and follow @CNNFilms via Twitter.
About CNN
CNN Worldwide is a portfolio of two dozen news and information services across cable, satellite, radio, wireless devices and the Internet in more than 200 countries and territories worldwide. Domestically, CNN reaches more individuals on television, the web and mobile devices than any other cable TV news organization in the United States; internationally, CNN is the most widely distributed news channel reaching more than 271 million households abroad; and CNN Digital is a top network for online news, mobile news and social media. Additionally, CNN Newsource is the world's most extensively utilized news service partnering with hundreds of local and international news organizations around the world. CNN is division of Turner Broadcasting System, Inc., a Time Warner Company.
-30-