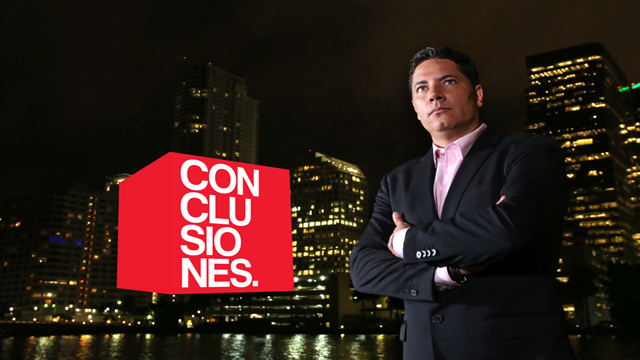 Fernando del Rincon
January 16th, 2015
CNN en Español's Fernando del Rincón moves to Miami
CNN en Español announces that primetime anchor Fernando del Rincón will move to Miami to host his show Conclusiones, which will now extend to one hour from Monday to Friday from 10-11 PM ET starting on Monday, January 26th.
Conclusiones, will debut in Miami with a state of the art set and will continue to monitor daily world events combining in depth analysis with experts and the key newsmakers and analysts of the day.
"Fernando del Rincon will have more opportunities to interact with key players and decision makers since Miami is a key geographic crossroad for Latinos and Latin Americans," said Cynthia Hudson senior vice president and general manager of CNN en Español and Hispanic strategy for CNN/U.S.
"By extending our show to 60 minutes we are looking to spend more time with the newsmakers. We will continue with investigative journalism and the search of the truth. Our interviews are face to face with no secrets and I'm happy to be able to introduce more segments during the show that will allow me to get an in depth analysis of the news," said Fernando del Rincón.
Conclusiones is hosted by Fernando del Rincón, and will air from Monday to Friday from 10-11 PM ET on CNN en Español, starting on Monday, January 26th.
CNN en Español
The CNN en Español business unit is responsible for several multi-media platforms geared toward Spanish-speaking audiences around the world, including CNN en Español 24 hour cable news for Latin America, Mexico and the U.S. in three separate feeds, reaching 37 million cable and DTH households throughout Latin American and 4 million households across the U.S., as well as CNNEspanol.com and CNN en Español Radio, which include affiliate radio stations across Latin America and the U.S. in its partnership with Stardome Radio Networks.