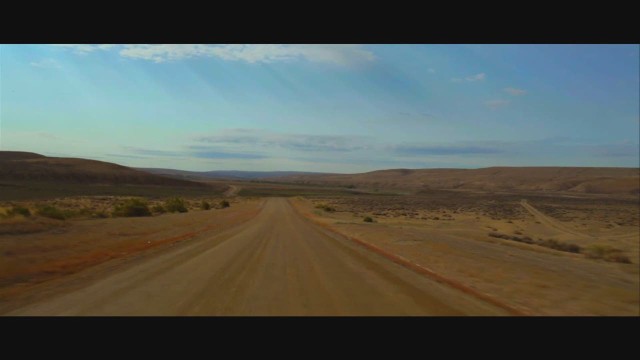 CNN
November 24th, 2014
DINOSAUR 13: Found and Lost – Who Owns the T. rex, 'Sue?'
Following Successful Festival Exhibition, DINOSAUR 13 Debuts as CNN Films Broadcast on Thursday, Dec. 11 at 9:00pm and 11:00pm ET
When paleontologist Peter Larson and his team from South Dakota's Black Hills Institute made one of the world's greatest dinosaur discoveries in 1990, they knew it was the discovery of a lifetime — the largest, most complete Tyrannosaurus rex skeleton ever found. The dinosaur quickly became known to the world as 'Sue,' named after amateur paleontologist, Susan Hendrickson, who located the first fossil fragments of the historic find.
DINOSAUR 13 was the first film deal closed at the 2014 Sundance Film Festival, where it also premiered. The film then was exhibited at festivals and in theaters throughout the country by Lionsgate. DINOSAUR 13 will make its global television premiere on CNN/U.S. on Thursday, Dec. 11 at 9:00pm and 11:00pm Eastern.
"We are honored to be sharing this amazing story of scientific discovery with CNN's audience. CNN Films' multiple platform approach is the perfect fit for this story – and the type of films we plan to produce," said award-winning filmmaker Todd Miller.
Larson recalls the exhilaration of the find, and of toiling in more than 100°F to recover the skeleton before it could be damaged by weather, oxidation, and other forces of erosion: "We all wanted to see what the skeleton was going to look like," Larson says in the film.
"It was – it still is today – the most exciting, the most wonderful excavation – the most incredible thing we have ever done," his brother, Neal Larson echoes.
Through interviews with the principal players in the story that unfolds, Miller portrays what happened next. Shortly after the excavation, a ten-year battle ensued with the U.S. government, powerful museums, Native American communities, and competing paleontologists over the legal custody of Sue.
Academic paleontologists were outraged that a historic find would be planned for exhibition at a commercial facility (the Black Hills Institute), Native American communities filed complaints that the find was improperly removed from land that belonged to them. And, in an unusual argument, the federal government requested nullification of the sale of the prospect rights for the fossil by the landowner, who now also argued that he had never intended to sell Sue to Larson.
In the government's view, the fossil had become land, making it inappropriate to transport, attempt to auction, or purchase Sue without legal standing. Larson and his crew soon found themselves fighting for their own freedom.
DINOSAUR 13 will be available in simulcast via CNNgo by logging in with a TV provider username and password on CNN's iPad app or at www.CNN.com/go. The film will encore on CNN on Sunday, Dec. 14, at 9:00pm and 11:00pm Eastern.
The next CNN Films broadcast premiere will be LIFE ITSELF, a biographical profile of renowned film critic Roger Ebert.
For more information about DINOSAUR 13, please visit www.cnn.com/dinosaur13.
About CNN Films
CNN Films produces and acquires documentary feature films for theatrical exhibition and distribution across CNN's multiple platforms.  Amy Entelis, svp of talent and content development and Vinnie Malhotra, svp of development and acquisitions, oversee the strategy for CNN Films. For more information about CNN Films, please visit www.cnn.com/CNNFilms and follow @CNNFilms via Twitter.
About CNN
CNN Worldwide is a portfolio of two dozen news and information services across cable, satellite, radio, wireless devices and the Internet in more than 200 countries and territories worldwide. Domestically, CNN reaches more individuals on television, the web and mobile devices than any other cable TV news organization in the United States; internationally, CNN is the most widely distributed news channel reaching more than 271 million households abroad; and CNN Digital is a top network for online news, mobile news and social media. Additionally, CNN Newsource is the world's most extensively utilized news service partnering with hundreds of local and international news organizations around the world. CNN is division of Turner Broadcasting System, Inc., a Time Warner Company.
-30-