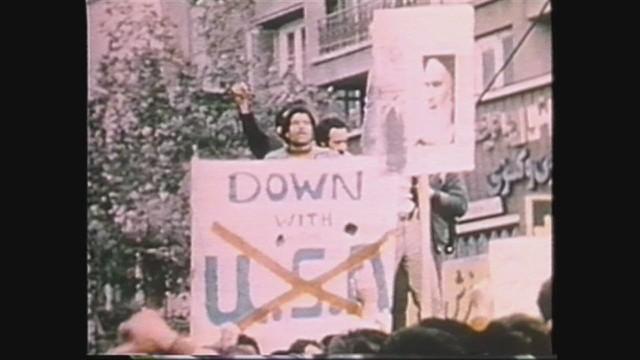 CNN
October 27th, 2014
WITNESSED: The Iran Hostage Crisis, a CNN Special Report
On 35th Anniversary, CNN Takes an In-Depth Look at the Iran Hostage Crisis & America's First Brush with Political Islam
Special Report Airs Tuesday, Oct. 28th at 9pm ET
In 1979, Iran was facing a revolution.  It all culminated on November 4th, when radical student protestors attacked the U.S. embassy in Tehran.  They captured 52 Americans in the embassy, then blindfolded, handcuffed and paraded them in front of screaming crowds who were chanting "death to America."
In a CNN Special Report titled WITNESSED: The Iran Hostage Crisis, the Americans who were beaten, tortured and humiliated during their 444 days of imprisonment tell their story of anguish and hope to CNN.
The one-hour special will also examine what has been called America's first conflict with militant Islam, featuring insiders from the Carter administration and veteran newsman Ted Koppel, who launched the program Nightline in order to provide the latest news out of Iran.
Nearly thirty-five years after the hostage crisis that captured a nation, the CNN Special Report WITNESSED: The Iran Hostage Crisis airs on Tuesday, October 28th at 9pm ET/PT on CNN.
About CNN Worldwide
CNN Worldwide is a portfolio of two dozen news and information services across cable, satellite, radio, wireless devices and the Internet in more than 200 countries and territories worldwide. Domestically, CNN reaches more individuals on television, the web and mobile devices than any other cable TV news organization in the United States; internationally, CNN is the most widely distributed news channel reaching more than 271 million households abroad; and CNN Digital is a top network for online news, mobile news and social media. Additionally, CNN Newsource is the world's most extensively utilized news service partnering with hundreds of local and international news organizations around the world. CNN is division of Turner Broadcasting System, Inc., a Time Warner Company.