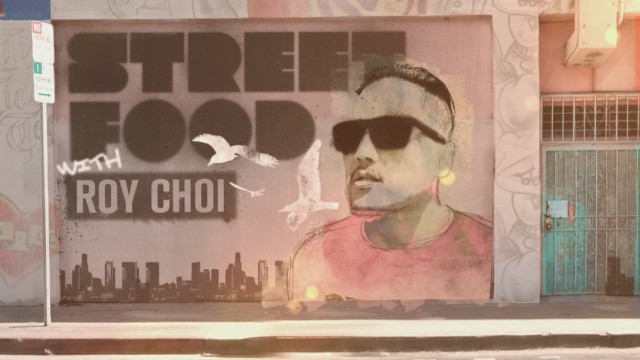 Digital Studios
September 24th, 2014
CNN Digital Studios Presents Street Food with Roy Choi
Celebrity Chef Roy Choi takes a dive into the flavors, sounds and styles of Los Angeles in his new CNN web series – Street Food. Roy dips into the lives of cultural tastemakers to get their perspectives on how everyday trends and cultural movements are born. These are influencers who may work in and around Hollywood, but tackle life with a DIY, on-the-ground approach. Thus the title, Street Food.
The latest CNN Digital Studios production goes live on October 13 and debuts across CNN Digital (CNN.com, CNN Mobile Products, CNN Social), with all eight episodes premiering at once. Interview subjects include: Michelle Phan (YouTube sensation), Jon Favreau (filmmaker), Mike D. (Beastie Boy), Anthony Bourdain (traveler) and Sage Vaughn (artist).
This is the latest series from CNN Digital Studios, the premium digital content arm of CNN, and ahead of Dhani Jones' Be a Champion due out in early 2015.
Take a sneak peek into the series on CNN.com, and exclusive early images of some of the episodes to come:
CNN's Street Food with Roy Choi
Roy Choi and Anthony Bourdain (right) talk flavors, sounds and styles of Los Angeles.
Roy Choi talks with filmmaker Jon Favreau (left).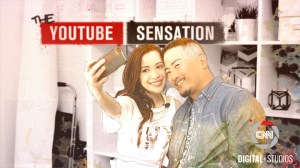 YouTube sensation Michelle Phan (left) grabs a selfie with Roy Choi.