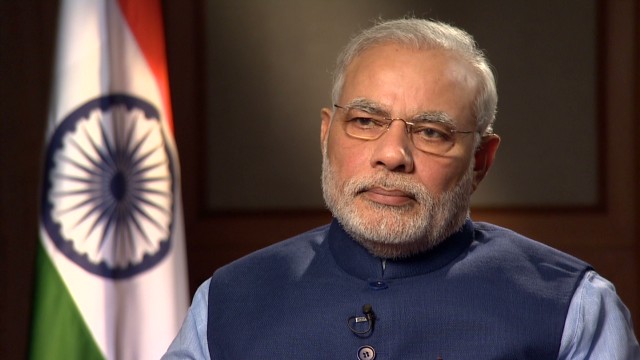 Fareed Zakaria
September 19th, 2014
Prime Minister Narendra Modi Speaks to CNN's Fareed Zakaria
FAREED ZAKARIA GPS Global Television Exclusive
Premieres Sunday, Sept. 21
 As he prepares for his first address before the world stage of the United Nations General Assembly in New York City, Prime Minister Narendra Modi will sit down with Fareed Zakaria for a global exclusive and wide-ranging interview to air on CNN's FAREED ZAKARIA GPS international affairs program on Sunday, Sept. 21.
The interview was taped on Saturday, Sept. 13 at the Prime Minister's official residence at 7 Race Course Road in New Delhi, and marks Modi's first since he was elected Prime Minister of India.
Prime Minister Modi discusses India's economic growth, relations with China and the United States, terrorism, and more.
AIRTIMES
In India on Sunday, Sept. 21, 2014 (Indian Standard Time):
In the United States on Sunday, Sept. 21, 2014 (Eastern Time):
CNN International: 7:00a.m., encore at 3:00p.m.
CNN/U.S.: 10:00a.m., encore at 1:00p.m.