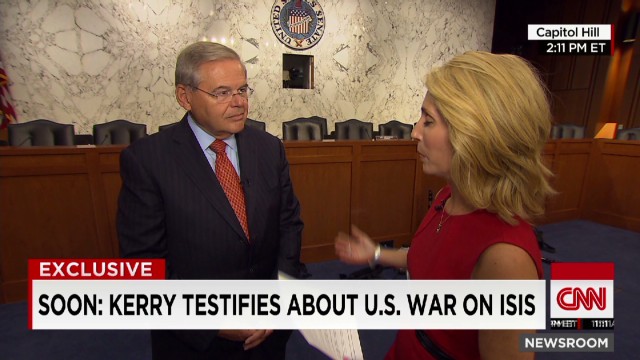 Dana Bash
September 17th, 2014
CNN's Dana Bash interviews Senate Foreign Relations Chair, minutes ahead of Secy. Kerry's testimony
(CNN) — The chairman of the Senate Foreign Relations committee on Wednesday cautioned the United States against engaging with Iran in the fight against the Islamic State in Iraq and Syria.
In an exclusive interview with CNN's Dana Bash, Sen. Robert Menendez also pushed back against criticism that lawmakers are purposefully holding off on an authorization vote until after Election Day in November.
His comments came just minutes before the committee began hearing testimony from Secretary of State John Kerry on the administration's plan to combat ISIS.
Visit http://www.cnn.com/2014/09/17/politics/menendez-isis-kerry for the full story.