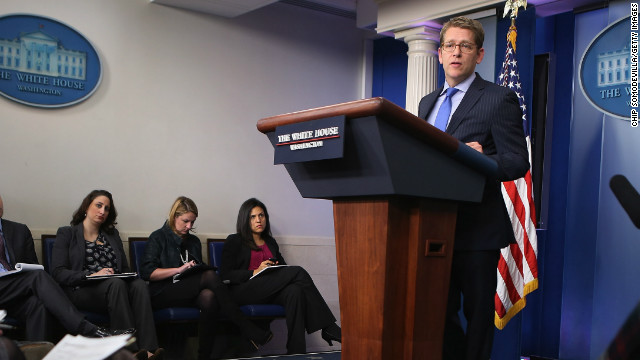 CNN
September 10th, 2014
Jay Carney Joins CNN as Political Commentator
Jay Carney, former press secretary to President Barack Obama, will join CNN as a political commentator, it was announced today by Sam Feist, senior vice president and Washington bureau chief. Carney will contribute to programs across the network as well as special political programming, beginning tonight as the President reveals his ISIS strategy to the nation.
"Jay's unique experience as both a journalist and a White House press secretary make him an invaluable voice for the network as we cover the final two years of the Obama Administration and look ahead to the coming campaigns," said Feist. "We're fortunate to have Jay on our air tonight to provide analysis and insight surrounding the President's address to the nation."
"I'm thrilled to be joining CNN at a time when there is so much happening in the nation and the world," said Carney.
Carney most recently served as the White House press secretary under the Obama Administration. During his time at the White House, Carney also served as Communications Director to the Vice President from 2009 through 2011. Prior to that, he spent 20 years with TIME Magazine where he served as Moscow correspondent, White House correspondent and, finally, Washington bureau chief. Carney earned his bachelor's degree in Russian and Eastern European studies from Yale University.
About CNN 
CNN Worldwide is a portfolio of two dozen news and information services across cable, satellite, radio, wireless devices and the Internet in more than 200 countries and territories worldwide. Domestically, CNN reaches more individuals on television, the web and mobile devices than any other cable TV news organization in the United States; internationally, CNN is the most widely distributed news channel reaching more than 271 million households abroad; and CNN Digital is a top network for online news, mobile news and social media. Additionally, CNN Newsource is the world's most extensively utilized news service partnering with hundreds of local and international news organizations around the world. CNN is division of Turner Broadcasting System, Inc., a Time Warner Company.
PRESS CONTACT:  Edie Emery, edie.emery@cnn.com, 202.898.7657