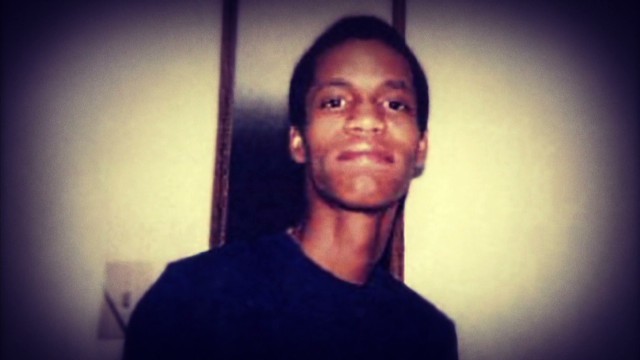 Death Row Stories
September 5th, 2014
Death Row Stories Minimarathon airs Sunday, Sept. 7
CNN will air a minimarathon of episodes from it's compelling, provocative series, DEATH ROW STORIES, beginning at 9:00pmET on Sunday,  Sept. 7.  Viewers will see three episodes that explore three death penalty cases that highlight challenges with the application of the ultimate criminal penalty.
DEATH ROW STORIES is executive produced by Academy® Award-winner Robert Redford and Laura Michalchyshyn of Sundance Productions, together with executive producer and Academy® Award-winner, Alex Gibney.  Each episode is narrated by Academy® Award-winning actress Susan Sarandon.
9:00pm and 11:00pm: Double Jeopardy – On Mother's Day in 1985, Fayetteville, North Carolina, was shocked by the brutal murder of an U.S. Army wife and her two young daughters. One year later, a mountain of circumstantial evidence sent U.S. Army sergeant Timothy Hennis to death row for the crime. Eventually, Hennis was freed when that verdict was overturned, but his case later took a unique turn in legal history: Hennis became the only American to be tried and sentenced to death, re‐tried and acquitted, and then re‐tried by the military and given the death sentence. This episode includes the first ever on‐camera interview with the U.S. Military prosecutors of this case. (TRT 60min)
10:00pm and 12:00am: Eye for an Eye – In December 1993, 19‐year old Nathan Dunlap hid in the bathroom at a Chuck E. Cheese's restaurant in Aurora, Colorado, and emerged after closing time to commit the worst mass murder in the state's history, up to that point. Four employees were shot dead; one was severely wounded. Sentenced to death two years later, Dunlap was remorseless, and many agreed the only fitting punishment for his crimes was death. But after 20 years, a diagnosis of severe bi‐polar disorder, and claims that Dunlap's trial attorneys had not properly represented him, Dunlap's fate lay in the hands of Colorado's Gov. John Hickenlooper, Jr. (D) Along with Hickenlooper, former Gov. Bill Ritter, Jr. (D) and former 2014 gubernatorial candidate and former Rep. Tom Tancredo (R) are interviewed. (TRT 60min)
1:00am: Rough Justice in the Big Easy –In December 1984, a prominent young businessman was robbed and killed outside of his New Orleans apartment. A month later, police arrested a small-time drug dealer named John Thompson, who had sold the murder weapon on the black market. Prosecutors for the office of District Attorney Harry Connick Sr., quickly secured a conviction for first-degree murder. An unrelated carjacking charge helped ensure Thompson's ticket to death row. Thompson was just three weeks away from execution when Elisa Abolafia, a private investigator, discovered evidence that would lead to his freedom. (TRT 60min)
Viewers can connect with the series via Twitter by using #DeathRowStories and following @CNNOrigSeries.
###