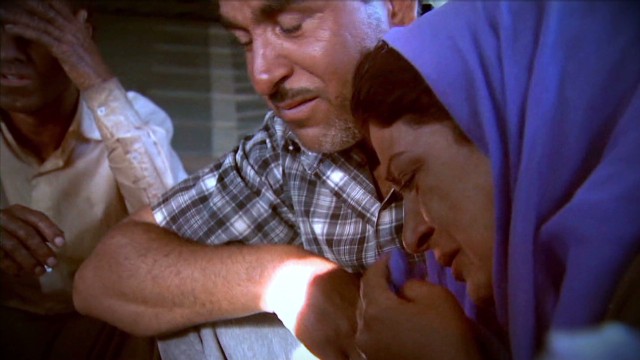 CNN Special Programming & Documentaries
August 15th, 2014
Flight from Terror: New CNN special report takes viewers inside dramatic rescue from Iraq's Mt. Sinjar
What started off as an aid drop for a vulnerable population fleeing persecution at the hands of ISIS unexpectedly turned into a dramatic and chaotic rescue mission that has become a defining moment for a country on the brink of collapse.
CNN's senior international correspondent Ivan Watson and his team, which includes Emmy-nominated photojournalist Mark Phillips, were on board the Iraqi relief helicopter making a supply drop to desperate Yazidis seeking refuge from ISIS on Mt. Sinjar. As the chopper touched down, it was rushed by these frantic refugees begging for rescue. Among them, a girl in purple with tears streaming down her face — 15-year-old Aziza. Separated from her father back on Mt. Sinjar, her story has captured the world's attention.
But as Watson reported after the rescue, getting off the mountain – either by air or on foot – is only half the battle. Where do the Yazidis go now? In a breathtaking half hour, CNN takes you behind the scenes of the dramatic rescue from Mt. Sinjar as people embark on a flight from terror. 
'Flight from Terror' premieres tonight at 10:30pET on CNN/US and CNN International. It replays on CNNI Saturday, August 16 at 9:30a and 11p and Sunday, August 17 at 6a and 8p. All times Eastern.