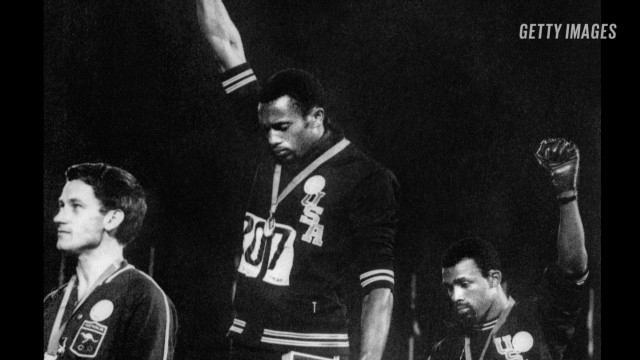 The Sixties
July 31st, 2014
Return to 1968 with #TheSixtiesCNN tonight at 9pmET #ThrowbackThursday
It was the penultimate year of the decade, and 1968 was framed by extraordinary events and turmoil.
During 1968, the Tet Offensive, the Kennedy/McCarthy battle for the Democratic presidential nomination, the assassinations of MLK and RFK, violent student protests around the world, a chaotic Democratic National Convention in Chicago, the Soviet incursion into Prague, and President Johnson's decision to not run for re-election were pivotal turning points – all ushered in some of the most fundamental social and political changes in American history. Robert Kennedy, Jr., Dan Rather, Evan Thomas, Robert Dallek, Jeff Greenfield, Walter Isaacson, Taylor Branch, Tom Hayden, Mark Kurlansky, Leonard Steinhorn, Todd Gitlin, and others describe one of the most dramatic years in American history.
THE SIXTIES: 1968 debuts Thursday, July 31 at 9:00pm and encores at 12:00am.  All times Eastern.
During the broadcast, CNN senior political analyst David Gergen will answer viewers' questions about the events of the pivotal year of 1968, and how they still resonate later today, via Facebook.   Viewers can also interact with the series producers via Twitter by following @TheSixtiesCNN and @HerzogCo and using #TheSixtiesCNN.
Executive produced by multiple Emmy® award-winning producers Tom Hanks and Gary Goetzman (HBO's John Adams and The Pacific) of Playtone, and Emmy® award-winning producer Mark Herzog (History's Gettysburg) of Herzog & Co. (HCO), THE SIXTIES explores the landmark era of cultural, political, and technological change during the 1960s, infusing new relevance to the cultural touchstones that changed the world.  THE SIXTIES airs Thursdays at 9:00pmET on CNN/U.S.  More information about THE SIXTIES may be found by visiting www.cnn.com/sixties.
###