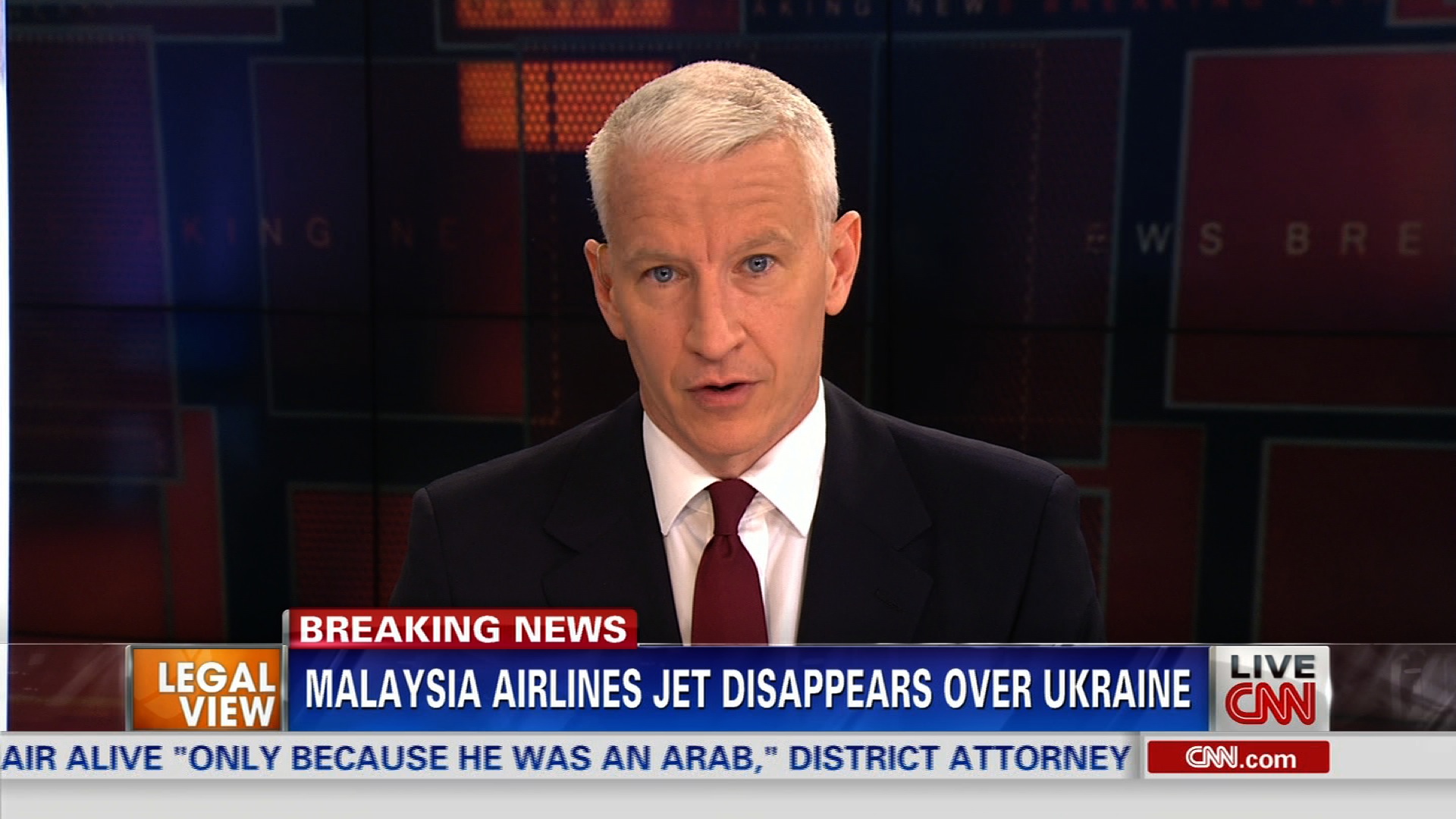 Kyung Lah
July 17th, 2014
CNN Coverage: Malaysia Airlines: Flight 17 Crash in Ukraine
A Malaysia Airlines flight 17 from Amsterdam to Kuala Lumpur, Malaysia, has crashed in eastern Ukraine, Russian news agency Interfax reported Thursday. The Ukrainian Interior Minister adviser posted on Facebook: Flight was "shot down" by "terrorists." There were 280 passengers killed as well as 15 crew members.
CNN journalists are covering the story from the following locations: 
Ukraine:
Phil Black – @PhilBlackCNN
Nic Robertson – @NicRobertsonCNN
Ivan Watson – @IvanCNN
Chris Cuomo – @ChrisCuomo
Amsterdam, Netherlands:
Erin McLaughlin – @ErinCNN
Saima Mohsin – @SaimaMohsin
Kuala Lumpur, Malaysia:
Kyung Lah – @kyunglahCNN
Andrew Stevens – @AndrewCNN
Moscow, Russia:
Diana Magnay – @dimagnayCNN
U.S.
Christiane Amanpour – @camanpour
Fareed Zakaria – @FareedZakaria
Jake Tapper – @jaketapper
Barbara Starr – @barbarastarcnn
Rene Marsh – @rene_marshCNN
Michelle Kosinski – @mkosinskicnn
Jim Sciutto – @jimscuitto
Elise Labott – @eliselabottcnn
Brian Todd – @briantoddCNN
Tom Foreman – @tomforemancnn
Jim Acosta – @JimAcostaCNN
Richard Roth – @RichardRothCNN
Dr. Sanjay Gupta – @drsanjaygupta
Laurie Segall – @LaurieSegallCNN
Alison Kosik – @AlisonKosik
Jason Carroll – @jasoncarrollcnn
Deb Feyerick – @DebFeyerickCNN