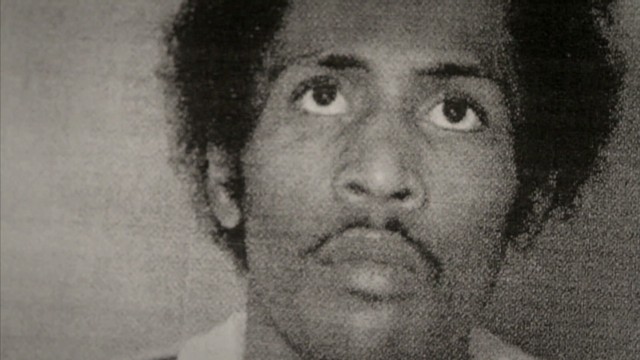 Death Row Stories
July 1st, 2014
New Summer Season of 'DEATH ROW STORIES' Bows Sunday, July 13
Riveting series about capital murder cases returns Sundays at 10:00pm & 1:00am ET
Executive produced by Academy® Award-winner Alex Gibney of Jigsaw Productions, together with Academy® Award-winner Robert Redford and Laura Michalchyshyn of Sundance Productions, the thought-provoking CNN Original Series DEATH ROW STORIES examining the justice delivered for those who face the ultimate criminal penalty will return for a summer season on Sunday, July 13 at 10:00pmET and 1:00amET.  The first five episodes of the series successfully debuted in early March; the summer season will offer three new episodes on successive Sundays, to be followed by encores of the five spring season episodes.
Redford and Gibney released the following statement as the summer premiere approached: "We are pleased to return to CNN with original episodes of DEATH ROW STORIES.  Since our original premiere in spring of 2014, the country has been confronted with questions about the true meaning of justice and punishment.  Our hope and expectation is that these episodes, all dealing with cases yet to be resolved, will further the discussion about what is working, and what is not, within our justice system and the death penalty."
Academy® Award-winning actress Susan Sarandon narrates each of the new summer episodes:
7/13: Murder in Miami – In 1986, a wealthy British businessman named Krishna Maharaj was arrested for the murder of a father and son in a luxury Miami hotel.  One year later, he was convicted and sentenced to death. After nearly a decade on death row, attorney Clive Stafford Smith of the UK‐based human rights charity, Reprieve, took on Maharaj's case at the behest of the British government. Smith discovered an alternative explanation for the killings – shining a bright light on the era's corruption, drug-trafficking, and money‐laundering operations. Maharaj is interviewed in prison for the first time on a U.S. network. (TRT 60min)
7/27: Double Jeopardy – On Mother's Day in 1985, Fayetteville,N.C.,was shocked by the brutal murder of an U.S. Army wife and her two young daughters. One year later, a mountain of circumstantial evidence sent U.S. Army sergeant Timothy Hennis to deathrow for the crime. Eventually, Hennis was freed when that verdict was overturned, but his case later took a unique turn in legal history: Hennis became the only American to be tried and sentenced to death, re‐tried and acquitted, and then re‐tried by the military and given the death sentence. This episode includes the first ever on‐camera interview with the U.S. Military prosecutors of this case.  (TRT 60min)
8/03: Eye for an Eye – In December 1993, 19‐year old Nathan Dunlap hid in the bathroom at a Chuck E. Cheese's restaurant in Aurora, Colorado, and emerged after closing time to commit the worst mass murder in the state's history, up to that point.  Four employees were shot dead; one was severely wounded.  Sentenced to death two years later, Dunlap was remorseless, and many agreed the only fitting punishment for his crimes was death.  But after 20 years, a diagnosis of severe bi‐polar disorder, and claims that Dunlap's trial attorneys had not properly represented him, Dunlap's fate lay in the hands of Colorado's Gov. John Hickenlooper, Jr. (D) Along with Hickenlooper, former Gov. Bill Ritter, Jr. (D) and former 2014 gubernatorial candidate and former Rep. Tom Tancredo (R) are interviewed. (TRT 60min)
DEATH ROW STORIES will be available, in simulcast, through CNNx for iPad, as well as through "Watch CNN" via www.cnn.com and CNN's mobile applications.  The summer premiere of DEATH ROW STORIES will be followed by the premiere of the new CNN Original Series, The Hunt with John Walsh (Zero Point Zero Production, Inc.), at 9:00pm ET/PT.
Dave Snyder, Stacey Offman, and Brad Hebert are also executive producers for the series.  When the spring season of DEATH ROW STORIES debuted in early March, it placed first in the cable news demo (adults aged 25 to 54 years of age), averaging 255k viewers, according to Nielsen Fast National data (vs. MSNBC at 117k and FOX at 103k).   In total viewers for the series premiere, CNN placed second with 719k, a +196% advantage over MSNBC's 243k.  FOX averaged 990k in total viewers at 9pm.  Viewers can find more information on other episodes of DEATH ROW STORIES by visiting http://cnn.it/1qJMijJ and by following @CNNOrigSeries via Twitter.
About Jigsaw Productions
Jigsaw Productions was founded by director Alex Gibney, and as such, the company has produced some of the most acclaimed documentary films in recent years, including TAXI TO THE DARK SIDE, ENRON: THE SMARTEST GUYS IN THE ROOM, the multiple Emmy® Award-winning HBO Films MEA MAXIMA CULPA: SILENCE IN THE HOUSE OF GOD, and Showtime's Emmy®-winning HISTORY OF THE EAGLES, WE STEAL SECRETS: THE STORY OF WIKILEAKS (Focus Features), THE ARMSTRONG LIE (Sony Pictures Classics), and the recent FINDING FELA.  From geopolitics to sports, from finance to music, all of Jigsaw's projects reflect the myriad interests of its founder.  In 2013, Jigsaw forged a partnership with Content Media Corporation, a global entertainment corporation, allowing it to expand into feature films, scripted and the unscripted television arena.  The first result of that partnership, Death Row Stories, is an 8-part documentary series for CNN narrated by Oscar-winning actress Susan Sarandon with Gibney and Robert Redford as executive producers.
About Sundance Productions
Launched and founded in 2012 by Robert Redford and Laura Michalchyshyn, Sundance Productions develops and produces innovative, compelling television content for linear and digital platforms in the U.S. and around the world.  Sundance Productions partners with leading story-tellers, directors, and producers for the production of authentic tentpole series and specials across all platforms.
About CNN Originals and CNN Worldwide
CNN develops original content through strategic partnerships and commissioned productions for television.  Amy Entelis, senior vice president of talent and content development for CNN Worldwide, and Vinnie Malhotra, senior vice president of development and acquisitions for CNN Worldwide, oversee the acquisition strategy of documentaries for CNN.  Malhotra manages the day-to-day operations and works directly with filmmakers to develop original projects.  Other CNN Original Series include Anthony Bourdain: Parts Unknown, Morgan Spurlock's Inside Man, Chicagoland, and Death Row Stories.
CNN Worldwide is a portfolio of two dozen news and information services across cable, satellite, radio, wireless devices and the Internet in more than 200 countries and territories worldwide. Domestically, CNN reaches more individuals on television, the web and mobile devices than any other cable TV news organization in the United States; internationally, CNN is the most widely distributed news channel reaching more than 271 million households abroad; and CNN Digital is a top network for online news, mobile news and social media. Additionally, CNN Newsource is the world's most extensively utilized news service partnering with hundreds of local and international news organizations around the world. CNN is division of Turner Broadcasting System, Inc., a Time Warner Company.
-30-