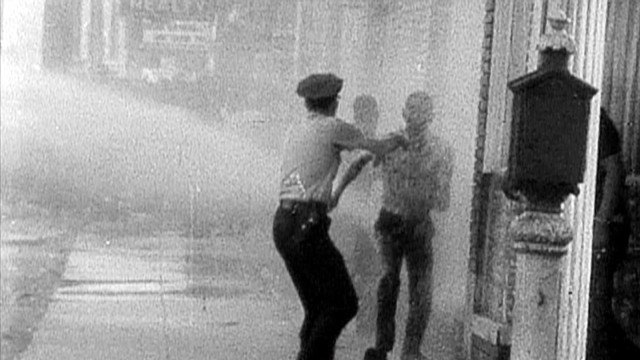 The Sixties
June 26th, 2014
THE SIXTIES: A Long March to Freedom (1960 – 1968)
The moral mission of the Civil Rights Movement of the 1960s is re-examined by eyewitnesses at the forefront to history in tonight's edition of THE SIXTIES: A Long March to Freedom.  Describing their experiences during the Movement are SNCC co-founders and former student activists Diane Nash, U.S. Rep. John Lewis, and U.S. Rep. Eleanor Holmes Norton.  Rev. James Lawson, Rev. C.T. Vivian, and Bob Moses also discuss first-hand accounts of the lunch counter sit-ins, Freedom Rides, the state university integration efforts, and more – all led by the Children's Crusade in Birmingham.
Taylor Branch, Dave Garrow, Gene Roberts, Isabel Wilkerson, and Diane McWhorter give historical context to "Bloody Sunday," the march from Selma to Montgomery, Freedom Summer, the murder of three civil rights workers in Mississippi, the passage of the Civil Rights and Voting Rights acts, and the March on Washington for Jobs and Freedom.
THE SIXTIES: A Long March to Freedom debuts tonight, Thursday, June 26 at 9:00pm and encores at 11:00pm and 1:00am Eastern.
Via Facebook, viewers can also interact with presidential historian Tim Naftali and CNN's Don Lemon about the topics raised in tonight's episode during the premiere broadcast.  Viewers can also interact with the series producers via Twitter by following @TheSixtiesCNN and using #TheSixtiesCNN.
Executive produced by multiple Emmy® award-winning producers Tom Hanks and Gary Goetzman (HBO's John Adams and The Pacific) of Playtone, and Emmy® award-winning producer Mark Herzog (History's Gettysburg) of Herzog & Co. (HCO), THE SIXTIES explores the landmark era of cultural, political, and technological change during the 1960s, infusing new relevance to the cultural touchstones that changed the world.  THE SIXTIES airs Thursdays at 9:00pmET on CNN/U.S.  More information about THE SIXTIES may be found by visiting www.cnn.com/sixties.
###