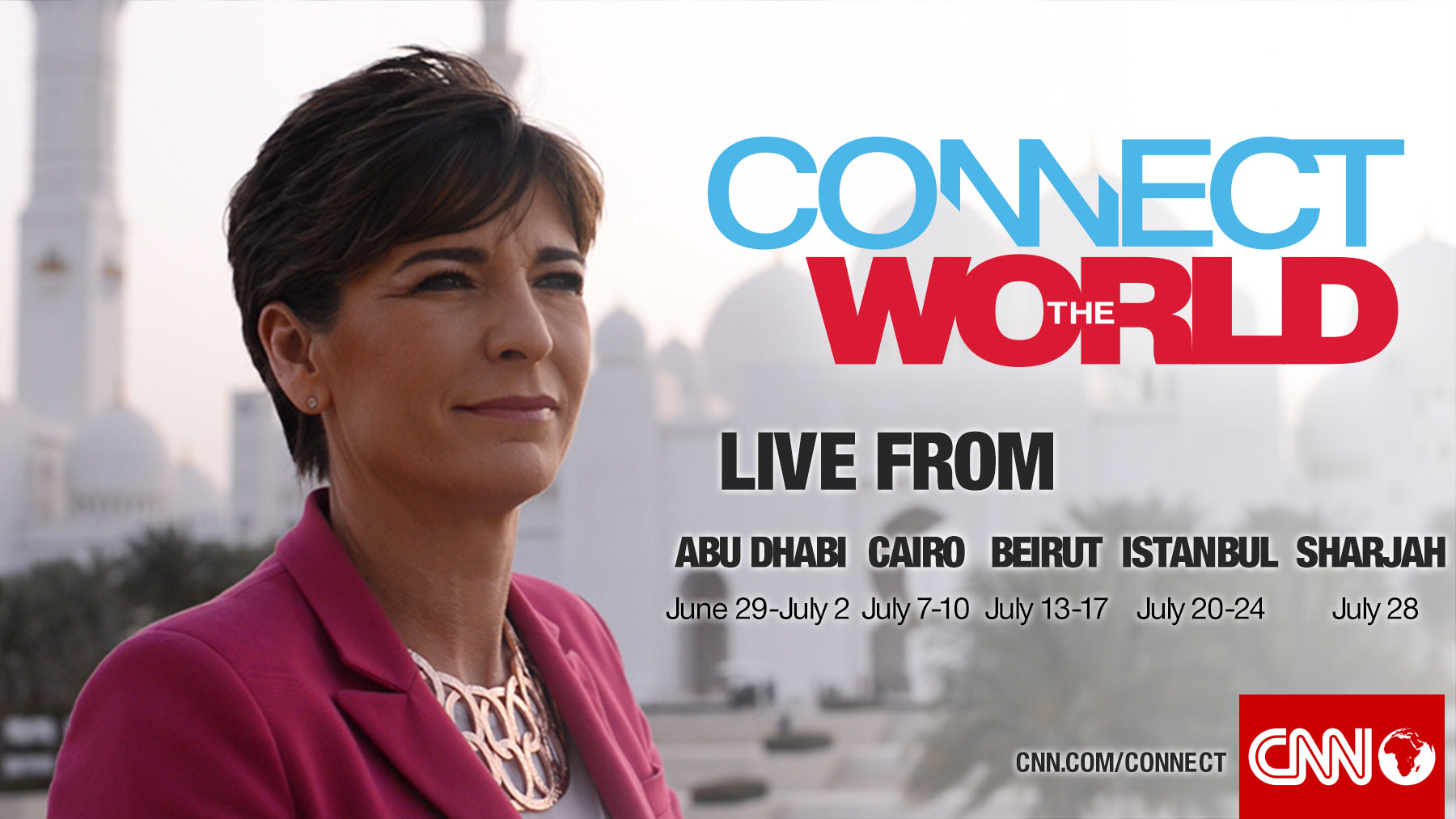 CNN
June 26th, 2014
CNN's Connect The World to present month of programmes from across the Middle East
– Show to go live from Abu Dhabi, Cairo, Beirut, Istanbul
and Sharjah through July
London 26 June 2014. CNN International's Connect the World with Becky Anderson is to embark on a journey across the Middle East for a month of live programming.
Beginning in its home base in Abu Dhabi, the show then heads to Cairo, on to Beirut and then to Istanbul, before completing its journey back to the UAE, in Sharjah.
Along the way the programme will be exploring the key stories emanating from across the region, meeting the people, and getting under the skin of the issues that matter most – particularly to the younger generation.
Subjects on the agenda will include politics, culture and business, taking in youth and women's issues, art and architecture, the media, education and the economy. The show will also look at how the fasting month of Ramadan is marked across the region.
As part of the special series, Connect the World will also be running an interactive feature called Your Talk of the Town. This will see Becky Anderson interviewing iconic guests in each of the show's locations, and taking questions from viewers via social media using the hashtag #CTWLiveFrom.
Becky Anderson said: "At a time when the world's eyes are once again focused on the Middle East we want to get the full picture from on the ground in these diverse and richly interesting places. The philosophy of Connect the World is evident from the show's name, and we'll be joining the dots of the big stories, and showing how they impact across the region and beyond."
The show dates are as follows:
Abu Dhabi: June 29 – 3 July
Cairo: 7 – 10 July
Beirut: 13 – 17 July
Istanbul: 20 – 24 July
Sharjah: 28 July
Ends