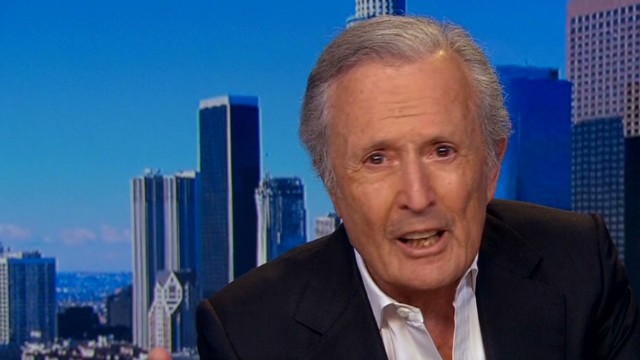 CNN
June 26th, 2014
Attorney Bert Fields talks with CNN about his strategy to cross-examine Donald Sterling
Please credit – CNN's The Situation Room with Wolf Blitzer. Highlights from the interview are after the jump and a full transcript is posted on http://archives.cnn.com/TRANSCRIPTS/sitroom.html.
Highlights from Full Interview
THIS IS A RUSH TRANSCRIPT. THIS COPY MAY NOT BE IN ITS FINAL FORM AND MAY BE UPDATED.
BLITZER: So how aggressive are you going to be during your cross-examination of Donald Sterling? Because if you go too far you might create some sympathy for the guy.
FIELDS: Well, you're absolutely right about that. And it's my job not to create sympathy for the guy but to bring out the truth by questioning him carefully.
I'm not going to tip my hand as to how I'm going to do that, but I'm certainly not going to be stupid enough to be a bully or be abusive. I hope I've never been abusive in a courtroom, and I'm sure as hell not going to be abusive to Donald Sterling.
My guess is from seeing Donald Sterling, he'll be abusive to me. You know he has threatened our doctors, called them up, said he was going to take their licenses away. He was going to sue them. He was going to get the one doctor, who is a distinguished man from UCLA, he was going to get him thrown out of UCLA.
This is the kind of guy Donald Sterling. So if anybody is going to be abusive in this courtroom, it's going to be Donald sterling, not going to be me.
—
BLITZER: How long is your cross-examination, do you anticipate, it will last?
FIELDS: I would think a couple of hours. I'm usually pretty short in cross-examining. If I can't do it in a couple of hours, I probably can't do it.
###