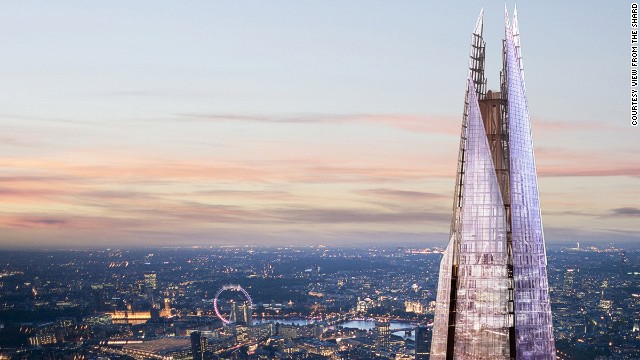 CNNI Press Releases
June 25th, 2014
CNN International to broadcast the first ever live TV programme from London's Shard
London 25 June 2014: CNN International is to broadcast what will be the first ever live TV programme from The Shard – the tallest building in the European Union – in a special edition of The World Right Now with Hala Gorani this Thursday.
Gorani, who recently moved to CNN's London bureau from its Atlanta headquarters to anchor a new show for the network, will present an hour long news programme, covering the key stories of the day across news, business and sport.
"The Shard has become an iconic symbol of this global city in a very short space of time," Gorani said. "It's the perfect place to anchor an international news programme, and you couldn't wish for a more stunning backdrop of the London skyline."
Notes to editors:
CNN's London HQ is now the network's largest bureau outside of the US, and broadcasts more than 20 hours of live television a week to a global audience of 283 million households in more than 200 countries and territories.
The channel has been awarded "News Channel of the Year" by the Royal Television Society for two years running, in 2013 and again in 2014.
The network's London newsroom has this year been completely renovated, with new sets, the latest HD technology, and state-of-the-art edit suites to allow for the increasing role it plays in CNN's global operation.