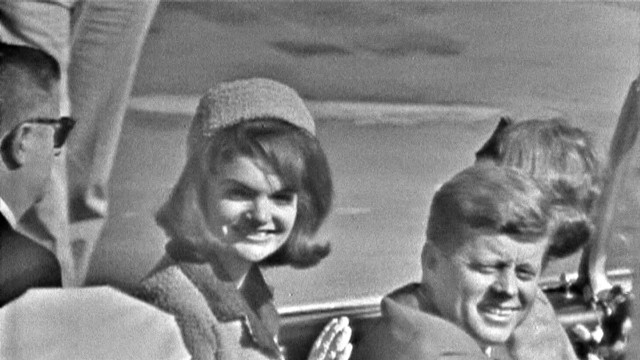 The Sixties
June 11th, 2014
THE SIXTIES: The Assassination of President Kennedy (1963) premieres Thursday, June 12
The assassination of President John F. Kennedy was not only a national tragedy, but has become an enduring national controversy.  With expert commentary from historians, including Robert Dallek and Robert Caro, and perspectives and insights from Vincent Bugliosi, Edward Epstein, Max Holland, Dan Rather, and Robert MacNeil, Mark Lane, members of the Warren Commission staff, and Alexandra Zapruder, this special examines the key conclusions of the controversial Warren Commission, as well as the shocking impact of the assassination upon the nation, and upon American politics.  The personalities associated with the investigations, the media coverage of the Warren Commission Report, the "magic bullet," the Texas School Book Depository, and the Zapruder film are examined to try to explain why the nation finds them all still so compelling.  Key moments are revealed and explored through archival newsreel footage, and interviews with eyewitnesses to history.
In a live Q&A during the broadcast, Facebook users are invited to connect with Alexandra Zapruder, granddaughter of Abraham Zapruder, who filmed the long since infamous footage that captured the President's assassination as it occurred.
More information about THE SIXTIES may be found by visiting www.cnn.com/sixties. In addition to the unique Facebook engagement, viewers can also interact with producers and people who appear in THE SIXTIES via Twitter by following @TheSixtiesCNN and using #TheSixtiesCNN.
Executive produced by multiple Emmy® award-winning producers Tom Hanks and Gary Goetzman (HBO's John Adams and The Pacific) of Playtone, and Emmy® award-winning producer Mark Herzog (History's Gettysburg) of Herzog & Co. (HCO), THE SIXTIES explores the landmark era of cultural, political, and technological change during the 1960s, infusing new relevance to the cultural touchstones that changed the world.  THE SIXTIES airs Thursdays at 9:00pmET on CNN/U.S..
###