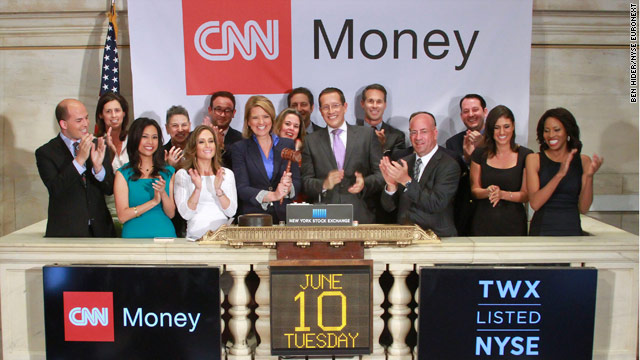 Jake Tapper
June 10th, 2014
CNN to Ring NYSE Closing Bell to Celebrate Relaunch and Expansion of CNNMoney
Today at 4p ET, CNNMoney, one of the world's top business news brands, led by CNN Worldwide President Jeff Zucker, will visit the New York Stock Exchange (NYSE) and ring The Closing Bell to commemorate the re-imagined CNNMoney, a now fully-owned CNN Worldwide property.
Joining Mr. Zucker on the platform will be:
Chief Business Correspondent Christine Romans
International Business Correspondent Richard Quest
Sr. Media Correspondent Brian Stelter
Business Correspondent Alison Kosik
Business & Personal Finance Correspondent Zain Asher
Technology Correspondent Laurie Segall
EVP of CNN News Services Susan Grant
VP & Managing Editor of CNN Digital Meredith Artley
VP of CNN Money & Politics Ed O'Keefe
Managing Editor of CNNMoney Rich Barbieri
Director of Business News Caleb Silver
SVP of Communications & CMO Allison Gollust
Sr. Director of PR Matt Dornic
Following the closing bell ceremony, Richard Quest will anchor CNN International's Quest Means Business from the floor of the NYSE.  CNN's Jake Tapper will take the feed at the top of The Lead.
###