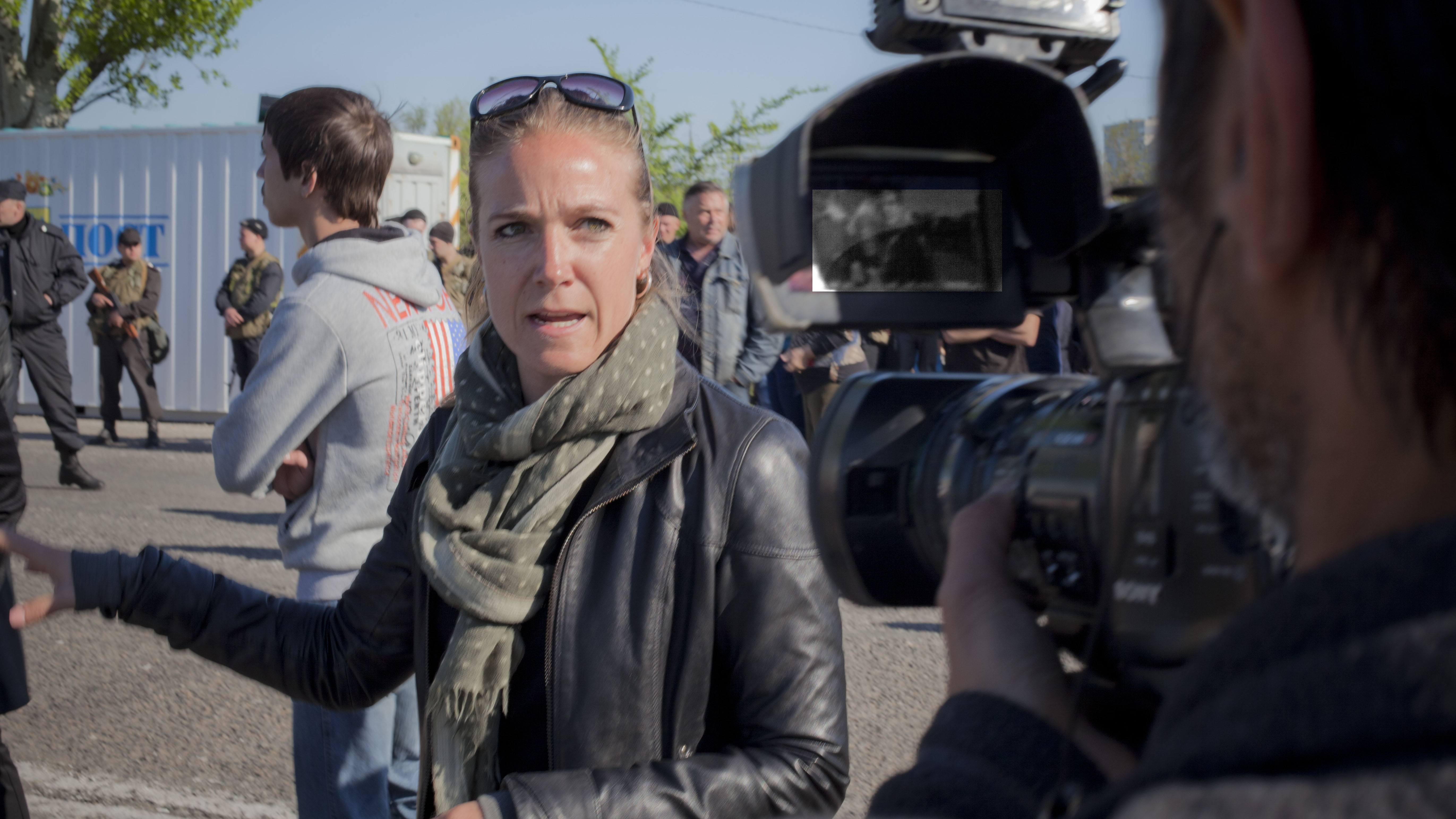 Arwa Damon
May 16th, 2014
CNN's Arwa Damon wins 2014 Courage in Journalism Award
CNN's senior international correspondent Arwa Damon has been named a recipient of the 2014 Courage in Journalism Award, it was announced today by the International Women's Media Foundation (IWMF).
Celebrating its 25th year, the Courage Awards pay tribute to female journalists who risk their lives to report the news. This year's recipients also include Brankica Stanković from Serbia and Solange Lusiku Nsimire from the Democratic Republic of the Congo.
"As a journalist working for an international news network like CNN, the gender bias has largely been broken. Such is not the case for others – both men and women – in the field who have to chart their own course while facing threats at home without the protection of a major news network," said Damon. "To be recognized alongside Brankica and Solange as well as recipients of years past – people I admire and respect, whose quality of journalism continues to raise the bar – is humbling. And it's not just because they are women, but because they are stellar journalists who won't let anything or anyone stand in their way of pursuing the truth."
Damon started at CNN in 2004 as a freelance producer in the network's Baghdad bureau before shifting to the role of correspondent in 2006. While she covered the atrocities in Fallujah and explosive battles on Haifa street, it was her reporting of Youssif, a five-year-old Iraqi boy horribly burnt in a brutal attack, which showcased her extraordinary ability to capture an audience's attention.
"Arwa's outstanding courage comes from her deep conviction to journalism that really matters. She is totally committed to telling the important stories in the right way, and she will let nothing come in the way of that," said Tony Maddox, executive vice president and managing director of CNN International. "Like everyone at CNN, I am deeply proud to be able to call her my colleague."
Damon's journey at CNN has taken her to many volatile regions in the world like Syria, Libya, South Sudan, Thailand – at the height of the Red Shirt protests, Congo, Egypt, Kenya and most recently Ukraine's Donetsk region. She has won a number of awards for her reporting including an Emmy and Peabody for her contribution to the network's coverage of the Arab Spring as well as the Investigative Reporters and Editors' IRE Medal award for her reporting on the U.S. Consulate attack in Benghazi, Libya.
The award ceremonies take place October 22 in New York, and October 29 in Los Angeles.
CNN Worldwide is a portfolio of two dozen news and information services across cable, satellite, radio, wireless devices and the Internet in more than 200 countries and territories worldwide. Domestically, CNN reaches more individuals on television, the web and mobile devices than any other cable TV news organization in the United States; internationally, CNN is the most widely distributed news channel reaching more than 281 million households abroad; and CNN Digital is a top network for online news, mobile news and social media. Additionally, CNN Newsource is the world's most extensively utilized news service partnering with hundreds of local and international news organizations around the world. CNN is division of Turner Broadcasting System, Inc., a Time Warner Company. For more information, visit www.CNNPressroom.com. 
Read IWMF's story on Arwa here.